Running iOS Apps on PC (How to Guide) :
iPadian is software for windows, light and easy to install at any version of Windows XP/7/8.  Which enables and makes you feel like you are Running iOS Apps on PC. You can also install and Run few compatible apps and games and Experience iPad Air UI using your PC.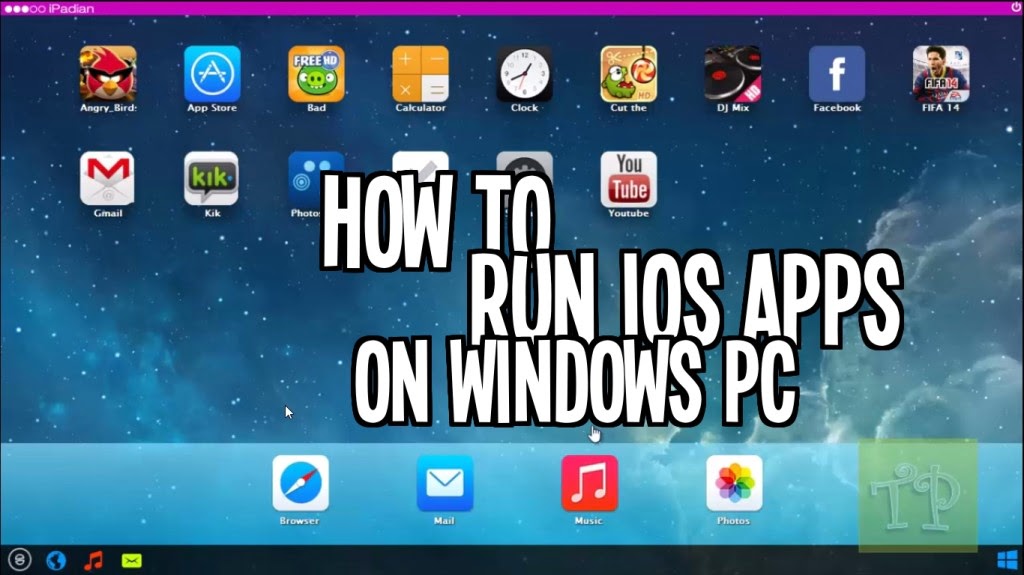 iPadian is Software which allows you to customize your desktop with iOS 7 look & run iOS Apps on your Windows PC. Please note that the iPadian is not a emulator,  It's the first iPad air simulator for PC. The main utility of iPadian is to run iOS apps on your Windows computer.  iPadian developers created a custom App store Where They Put all the compatibles apps  to run inside iPadian.
Watch Full Tutorial
Download iPadian Software
Please Note : "" If You Have Any Question Regarding This Video (Running iOS Apps on PC) Plz Comment I will Solve Your Problem as Soon.""
An Avid learner, a Tech Enthusiast and the founder of TechPosts Guides, Ravi is a Raspberry Pi fan and an open-source lover. He spends most of his weekends working with IoT devices and playing games on the Xbox. He is also a solo-traveler who loves hiking and exploring new trails.
Follow him on .Twitter, Facebook, and YouTube.