Hello Guys, welcome to the new How to Guide from Techposts and today in this How to tutorial, i am going to show you a really easy way to download Soundcloud and Youtube songs directly onto your Android Device. The application that we are going to be using is called Peggo which also has a desktop version but in this Guide we will be discussing the Android App as it's very much convenient. With this app you can get the tracks directly onto your device running Android 4.1 or later.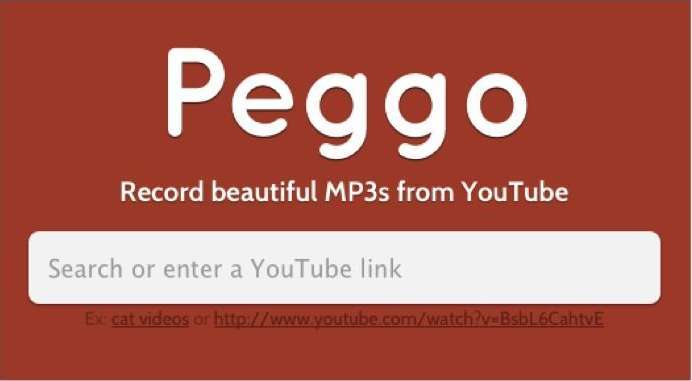 Before Starting the music downloads, head to the settings menu in Peggo. You will see options to
Include status bar notification,
You can opt in for discover metadata
Change the Download location of the Mp3 once you get it.
So now let's go to see the two methods of finding any song that you want to download off Youtube or Soundcloud.
First Method: Search for Song
The first method is just using the Peggo's search feature. All you have to do is Tap and enter the song name or artist name to find your song.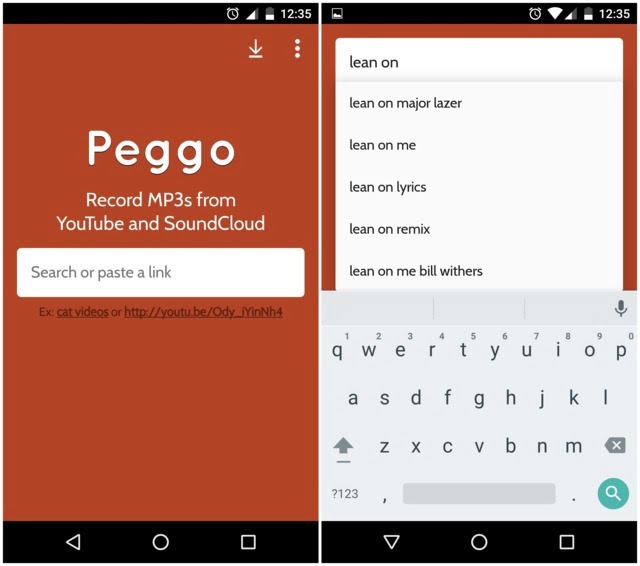 You'll now see results on the screen, just tap on the song and adjust few settings that we are going to talk in the second method and hit Record button to download the song as Mp3 directly into your android device.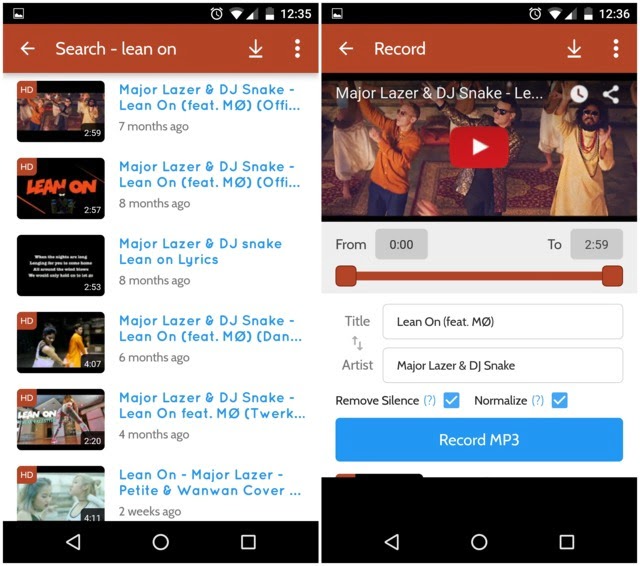 Let's see the second method of How to search for your songs.
Second Method: Pasting the Link of Song/Video
If there is a song that you can't find on Youtube or it's just a little bit hard to find, you can grab the link from Youtube or grab the link directly from Soundcloud. Just search on the web for the song and if found, copy the link and paste in the search bar of Peggo app. That's it.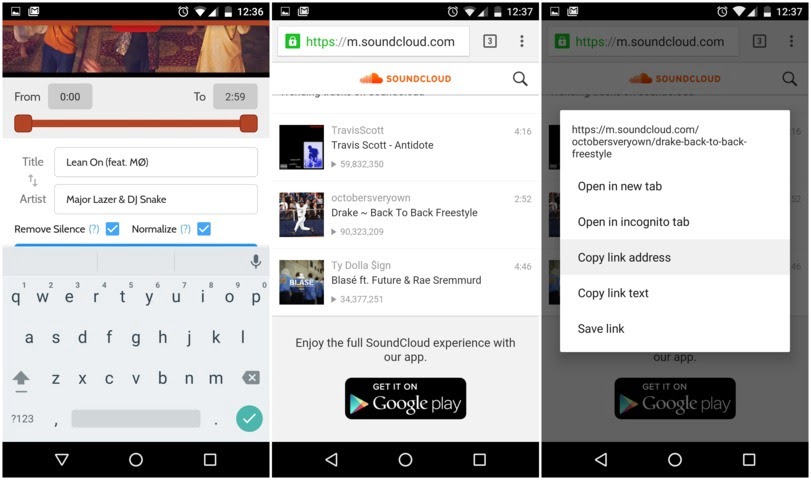 Now as we said earlier, before you start downloading the Mp3 file, there are some very useful options and settings that you definitely wanna go over.
You can adjust when the song starts. For eg. a Youtube video or Music video has like some li'l story before, you can adjust the time when it starts.
There's another option to remove any silence before and after the song using the Sole Checkbox.
You can also adjust the Title or the Artists name as you can see obviously.
Then atlast, there is this Normalize option that keeps the sound levels consistent across all the downloaded mp3's.