If you want to spy on Android device of your kids, you are in the right place then. Because we have an app that will set your mouth wide agape. With its Premium features and amazing pricing, XNSPY has come forth as a strong contender for the best smartphone monitoring apps of 2015. If smartphone monitoring is a novel concept for you, let me brief it you—it's your kids savior, protector and a watchdog. All you have to do is install it in the targeted kid's mobile phone and you are good to go with monitoring afterwards.
How to Monitor Using XNSPY?
Monitoring Android device is very easy and minimalistic with XNSPY. After installing the app onto the target device, it will start to upload data from it as soon as the device connects to the internet. You can access the uploaded content from XNSPY's online webpage based control panel. Once you buy the subscription, the credentials required to sign in are emailed to you.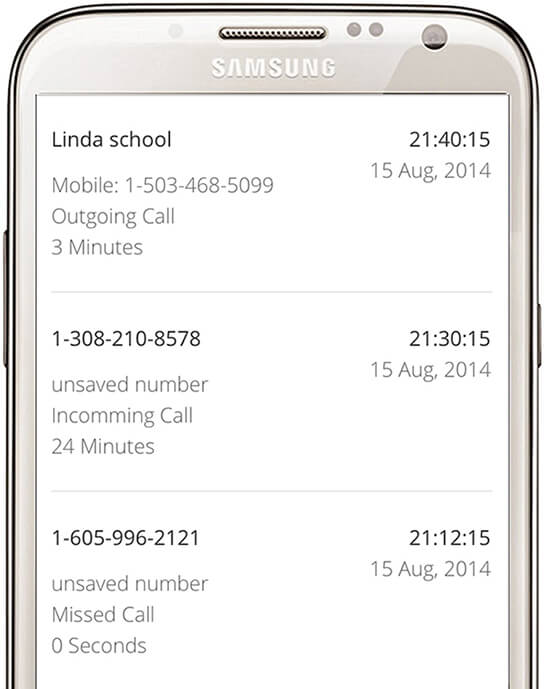 Your target android device's anatomy is opened up on the control panel, from where you can access the following:
Calls and SMS: these are the two most frequently used services from a smartphone. Make sure to track them with XNSPY.
Emails and internet browsing: emails and internet browsing history can reveal a lot about your kids' state of mind, like their interests, hobbies and porn addiction (if they will have any).
IM chats: every kid is a fan of WhatsApp and Facebook and they might conduct their long late night conversations with their friends on IM apps rather than SMS. Monitor your kids' chats from Facebook, Viber, Line, WhatsApp and Skype. You can also view the shared media (photos, videos and audio) and calls history (Viber, Skype).
Installed apps: are you worried that your kids might be using dating apps to meet anonymous people? View their installed apps and make sure they don't date anons.
Apart from accessing the aforementioned, your XNSPY is also a GPS tracking app. you can locate your kids in real time or view their location history. The Watchlist feature on XNSPY lets you add spooky contacts, words and locations on alerts. So if you kid enters a Watchlist location, an instant email will be send to XNSPY' control panel. This is made possible using geo-fencing technology.
XNSPY is a great monitoring software to spy on Android device. Don't forget to Subscribe us and stay tuned with us for latest technology news, Updates and How to guides from Techposts