Top 10 PPSSPP Games for Android, Windows, and iPhone
Hello Smartphone Users, today I am going to talk about PSP games aka PSP Emulator named PPSSPP which is the best and the single PSP emulator available for Android, Windows, iOS, Mac, and Linux.
We all know about PSP HIGH END and LOW-END games some were super hit and some were epic so today I am going to RIP those PSP games and upload them for you so you can enjoy your favorite PSP games on your beloved ANDROID, Windows Phone or iPhone. PPSSPP With this emulator you can play almost all the PSP games on your Android phones easily. You can buy PPSSPP Gold from App Store to support the development of PSP Emulator.
Want your home to be as Smart as you and your Smartphone? Learn Home Automation with Google Assistant and Alexa under $10 or ₹700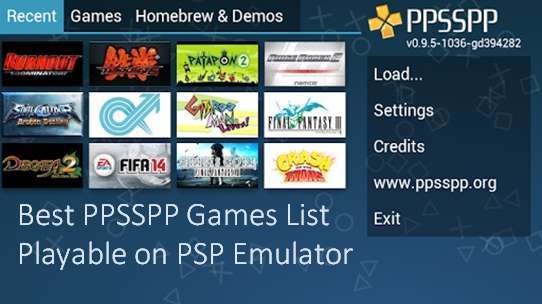 Requirements:
An Android Phone (HIGH-END ANDROID PHONE RECOMMENDED)

PPSSPP EMULATOR

PSP GAMES ( In ISO or CSO 

File Format

)
Instructions:
Download PPSSPP GOLD from here

PPSSPP DOWNLOAD LINK

Install PPSSPP GOLD on your phone.

Download PSP GAMES in CSO or ISO file format

Place download ISO or CSO file in your SDCard or Wherever you want.

Open PPSSPP GOLD and then go to GAMES and find the location where you have placed the PSP GAME's CSO or ISO file and it's DONE. Now Enjoy your favorite PSP Games on your Android phone.
PSP GAMES: (These games and FPS are recorded on Samsung S4)
1) SOUL CALIBUR PSP
2) Assassins Creed BloodLines

3) Lord Of Arcana ( HACK n' Slash RPG)
4)Dungeon Siege
Download Links: 

TusFiles
5) TNA IMPACT 2010
6) 

Naruto Shippuden

 Kizuna Drive

7) GHOST RIDER (Use NO BUFFERING in settings)
Download Links: DataFileHost
8) DRAGON BALL Z SHIN BUDOKAI
9) BURNOUT LEGENDS
10) SMACKDOWN VS RAW 2K14
Download Links: 

PSP ISO
Also See : List of 500+ PPSSPP Supported Games for Android, Window, and iPhone
Comment below for your favorite PSP game and they will be uploaded AS SOON AS POSSIBLE.
After hearing your Requests, your comments will be deleted and your requested game will be uploaded as soon as possible if that game works well. ENJOY !!!
Before you go….
Just wanted to let you know that We've launched YouTube Channel where we upload awesome video content. Make sure you hit the subscribe button to stay up to date with the new videos we upload every week. Also Subscribe us for more How To Guides and Reviews…!!! @ http://youtube.com/checknma for more How to Guides. Enjoy..!!!