Gone are the days when we needed a fax machine to send documents. Problem with Fax was that you required printed document to send it over Fax machine and after that the printed paper might not be of any use. But few business and organisations like banks including Govt. agencies, still rely on fax machines to transfer documents. Recently, i was asked to send copy of "Void Sale" transaction via Fax to my Bank so that they can process the settlement immediately. They said if i send a mail, it will take up to 48-hrs or more. But i don't have a Fax machine but still i was able to send them fax on their number via my PC and internet for free. That's why i am writing this post to help my audience on how to send free fax to any number in the World without spending a single penny.
First, when i tried searching "How to send free fax" google showed multiple results and i tried some of them but unfortunately, they end up asking for real Dollars. Fortunately, after opening multiple Fax service websites, i entered "HelloFax" web app (Easiest way to send and receive fax over the Internet). Now HelloFax allows you send free Fax on any number worldwide for free. You can sign up either using your Microsoft or Google account and you will get credit for sending up to 50 faxes per month for free for a maximum of 6 months.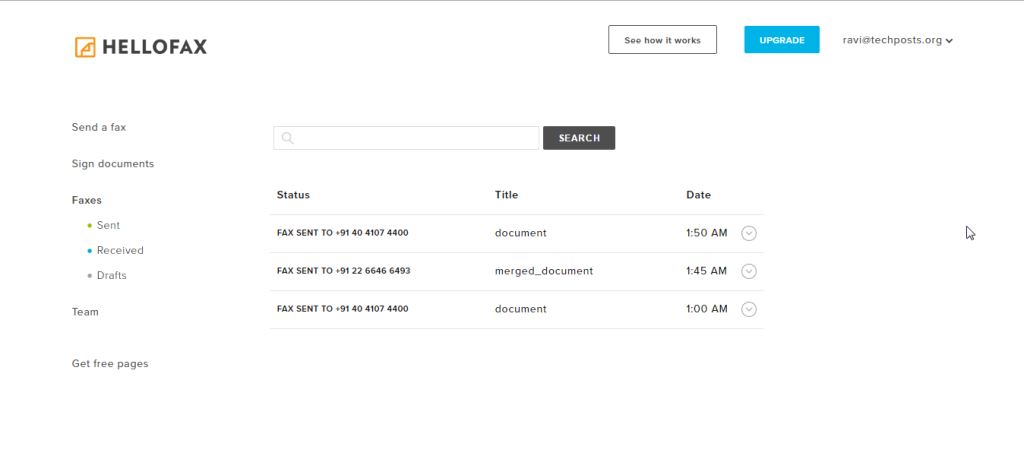 HelloFax offers user friendly interface which is also very easy to use and navigate. You can manage your sent and received documents via fax. HelloFax also allows you to edit, sign, add text or image to the document before sending.
Sending Free Fax using HelloFax,
Go to HelloFax.com, signup using your Google Account.
Once signed up successfully, upload your document and enter the Fax number with country code to which you want to send the Document.
Now Once you send a fax  and if it's successfully delivered, a copy of the sent fax document will be automatically saved in your Google Drive.
You can use HelloFax to send any Word documents, PDFs, text files, images etc. You can also pull in documents directly from your SkyDrive, Box, Dropbox, Evernote and Google Drive accounts for faxing.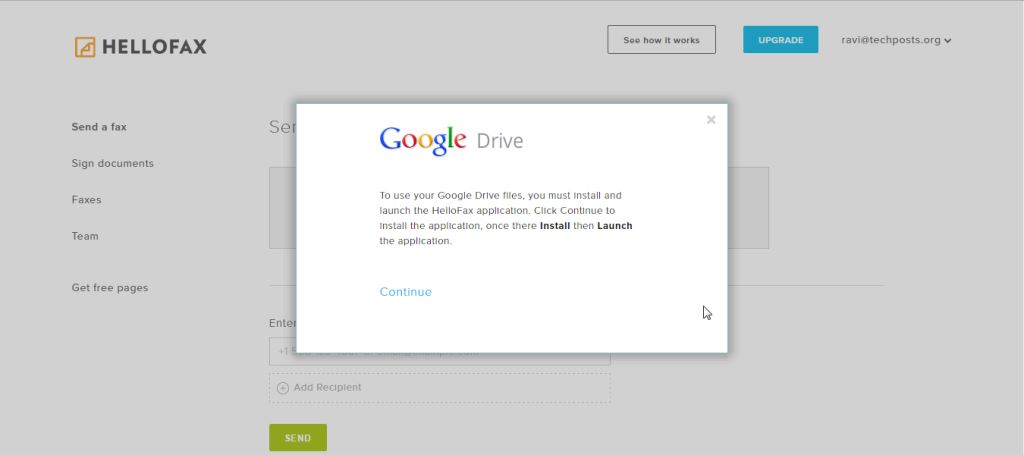 With the free account, you will be able to send free faxes to other numbers but if you want to recieve faxes, you'll have to buy an incoming fax number that costs around $7.99 per month.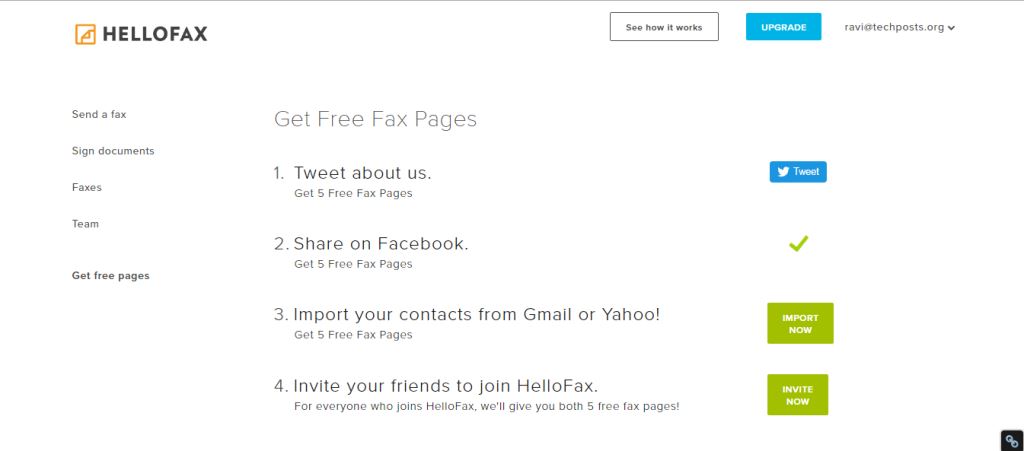 You can also get more free Faxes by sharing HelloFax on Twitter and Facebook or by inviting your freinds to HelloFax.
Hope you liked this Howto guide and if so, please share this and for more tech updates and How to guides, follow us on Facebook or Twitter. You can also subscribe to our Newsletter below.