Hello there, today in this Howto guide i will show you how you can share better screenshots on Android. You take screenshots in Android (power+volume down) devices to show something on your phone. The screenshots you take are just screenshots with no background or device frame. So, today we will show you a better way to take screenshots in Android which will enhance the screenshot by adding a custom background or device frame that you want to use. To make it easier, the developer Toastcode created an app that is going to change the way you used to take screenshots in your smartphones.
This app let's you add your device frame or you can also add customized background effects. This makes your screenshots look much better. To do so, you need to follow these instructions,
#Step 1. Install the Android app from PlayStore called Screener.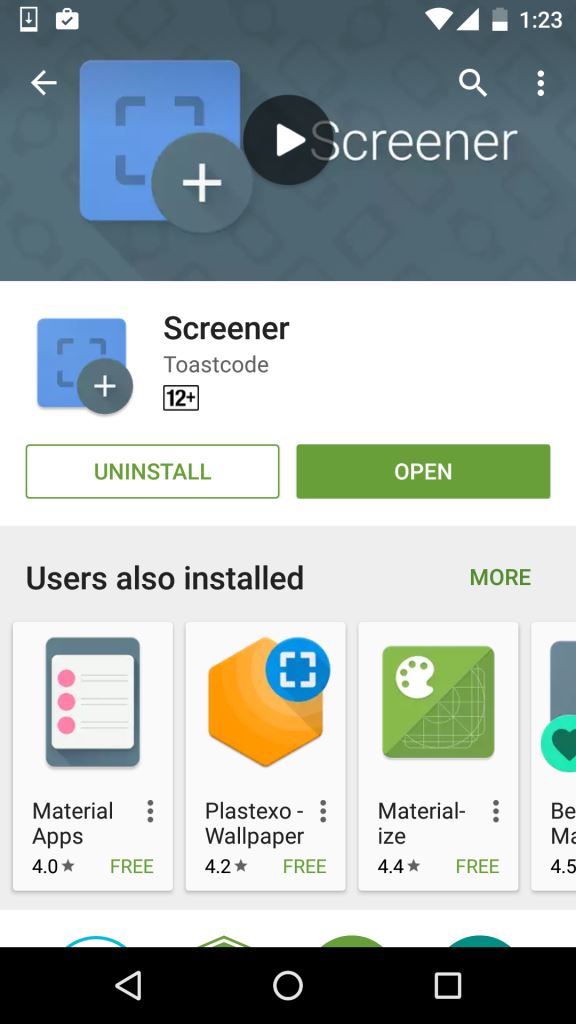 #Step 2. Launch the Screener app and then swipe over to next screen. Press Download button to download some device frames. If your device is running on Android Marshmallow or higher, it will ask for access and permissions, grant them.
#Step 3. On next screen, select your device manufacturer from the list and tap on Phone or tab (whichever you are using). After selecting device, press the floating action button in the bottom-right corner. you can repeat this to download other device's frames. After this is done, you'll be taken to setup guide and from there head to the main menu.
#Step 4. Now, take a screenshot on your Android device like you do by pressing Power+Volume Down button. After that, open Screener app and then select your device frame from the downloaded ones. You can choose from three different modes – Flat, 3D, and Minimal. 
#Step 5. Tap on "+" button and then select the screenshot from the gallery that you have taken earlier. You can also add shadow effects and Glare effects on your screenshots using two buttons at the bottom of screen.
#Step 6. Here you can also add custom background to your screenshots to make it more presentable. To do that, tap the first icon at the bottom of your screen, then select any background image in the file browser. Next, use the following screen to crop the background image, then press "Done."
#Step 7. After you finish customizing the screenshot, press "Save" or "Share" by tapping on the top right corner. If you save it, you can find it in your device's internal storage under Screener folder.
You can watch this Video to see Screener app in action,
Hope you enjoyed this Howto guide and liked it. If so, please share this and for more tech updates and How to guides, follow us on Facebook or Twitter. You can also subscribe to our Newsletter below.