You might have heard about how APKs are usually modified like Whatsapp Plus— developers plug themselves into the matrix, start seeing everything in Smali, and gain the ability to modify things using the power of the Source. A phone call is enough to get them out once that's done, at which point they're ready to share the shiny new APKs.
You've probably seen or installed modified applications, a patched dialer for your resolution or a custom WhatsApp version with added features. How to do that, though? A lot of the time, the applications' source code isn't even available, so how does it all work?
Also Read : List of Top 5 File Download Manager For Windows PC & Mac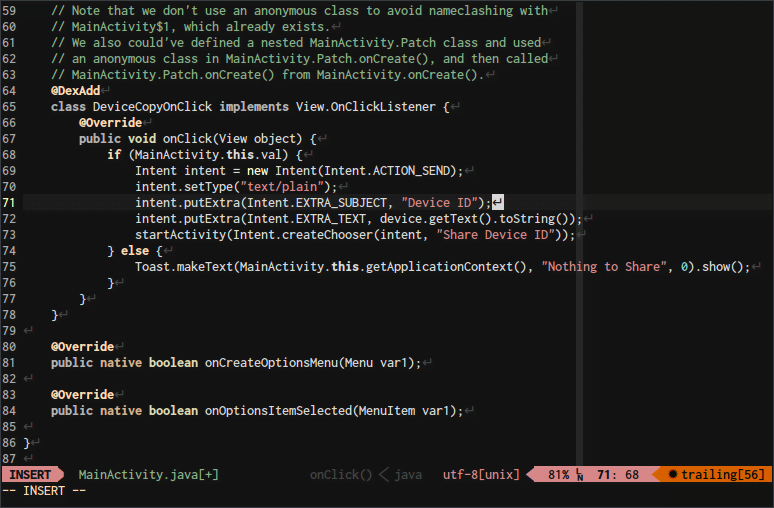 Click here to Read complete How to Guide official thread @ XDA Developer's Official Thread – Dexpatcher with step by step, detailed instructions and Learn How to Modify APKs according to your need and choice.
Let us know how it worked for you, and for more Android tips and tricks, Connect with us to stay updated for more on Facebook, Google+, and Twitter.
[wp_ad_camp_1]
Before You Go…
Just wanted to let you know thatWe've launched YouTube Channel where we upload awesome video content. Make sure you hit the subscribe button to stay up to date with the new videos we upload every week. Also Subscribe us for more How To Guides and Reviews…!!! @http://youtube.com/checknma for more How to Guides.