With more than 1.9 Billion users all over the world, WhatsApp is everyone's favorite. The Facebook-owned messenger has become so popular that the term 'WhatsApp' has now become a verb. "WhatsApp me this picture" or "I'll WhatsApp you that file" are some phrases you might have used yourself. The app comes with end-to-end encryption and is completely free to use.
Through its recently updated privacy policy, WhatsApp confirmed that it collects a lot of your data that the collective Facebook applications handle. They probably forgot that privacy is not a privilege but a fundamental right. Therefore, a lot of users have now shifted to other messenger apps for safety and security reasons.
Best Alternatives to WhatsApp
Below is a list of the best and secure alternatives to WhatsApp messenger.
Telegram Messenger by Telegram FZ-LLC
Telegram is an open-source messaging application that is one of the strongest competitors of WhatsApp. Along with all the features provided by WhatsApp, Telegram has a few additional ones that make it different.
Supergroups with a capacity of 100K users.
Files of size 1.5GB can be shared.
Self-destructing messages (recently brought to you by WhatsApp).
Secret chats.
Public channels.
Telegram bots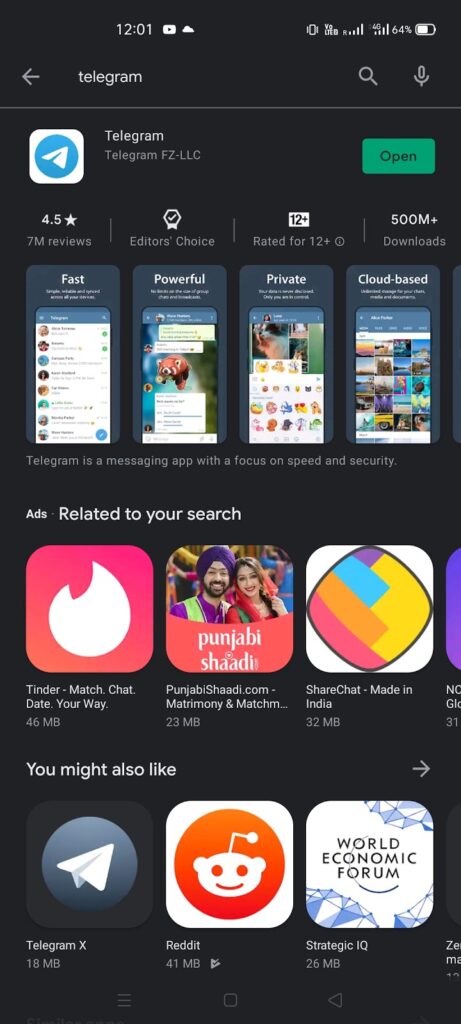 Availability: Android, iOS, Windows Phone, Windows, Linux, Web, macOS.
Type: Free.
Skype by Skype
Skype is predominantly one of the oldest and most popular business chat applications in the market. When it comes to business meetings and professional communication modes, Skype is any day the choice of the majority. If you are someone who makes a lot of voice/video calls, this could be the best alternative to Whatsapp messenger installed on your iPhone or Android device.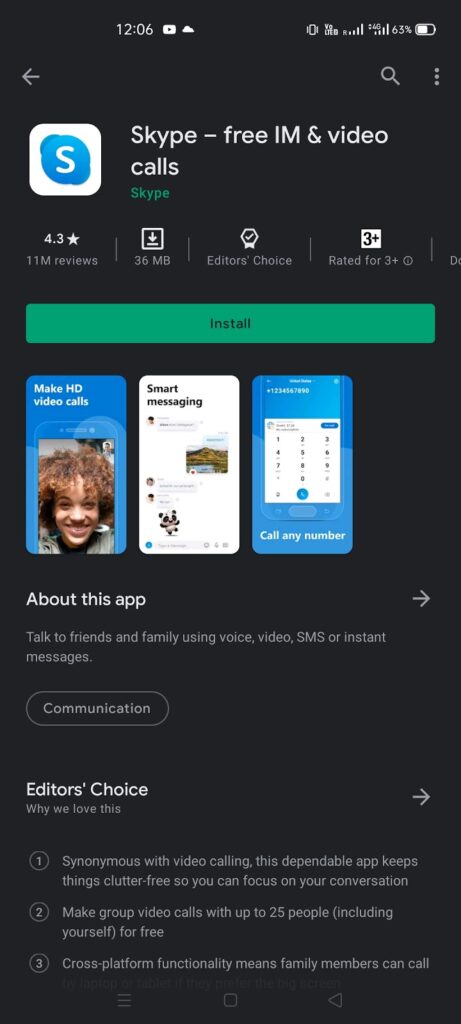 You can also video call a group of people and have a seamless conversation through Skype. With HD quality, this application provides a lag-free video call experience.
Availability: Android, iOS, Windows, macOS, and Web.
Type: Free.
Signal Private Messenger by Signal Foundation
The end-to-end encryption provider of Facebook's family of applications, Signal Foundation has its own messenger application. Signal Private Messenger provides various security features like:
screen security that prevents capturing a screenshot by someone,
end-to-end encryption (of course!),
self-destructing messages and many more.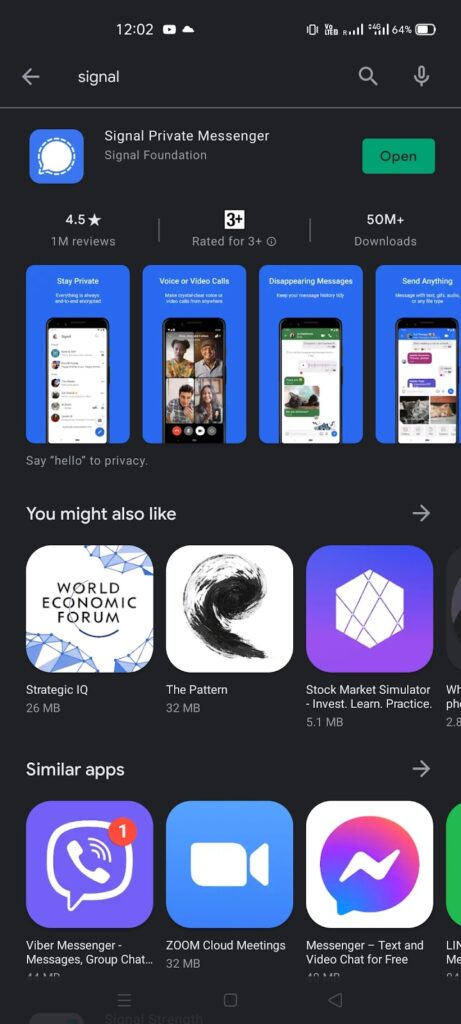 When WhatsApp's privacy policies were updated and weren't so much liked by the people, Signal was recommended by the legend himself.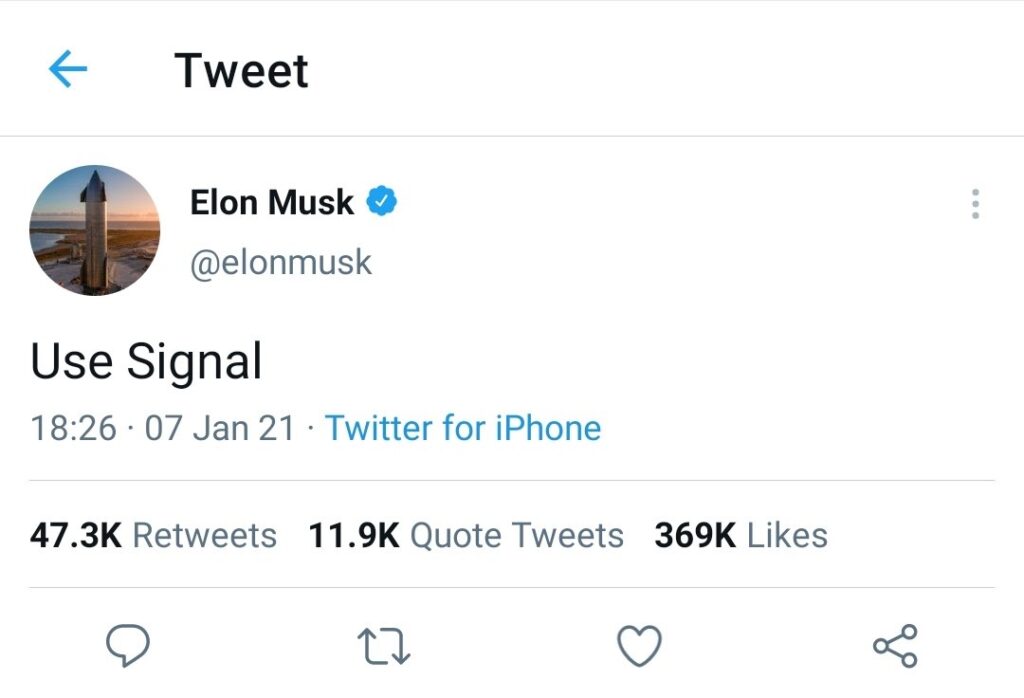 Availability: Android, iOS.
Type: Free
Discord by Discord Inc.
Earlier very popular in the gaming community, Discord has now become popular with the general public as well. Not only can you send private DM's to your friends, but you can also even join various Discord groups (known as Servers) to engage with people of the same community. Discord is a great alternative to WhatsApp to send messages, media files, and even documents. You can also use it for voice and video calling purposes, as used mainly by gamers, and for screen sharing.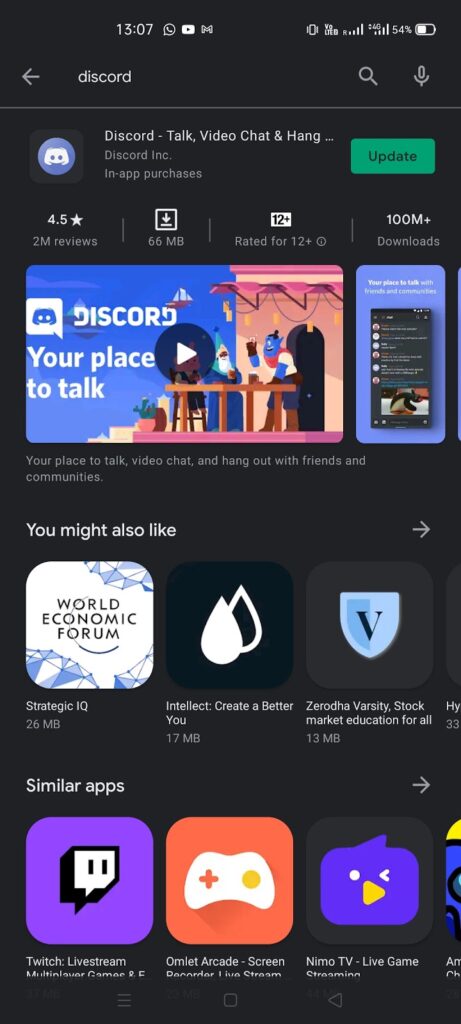 Availability: Android, iOS, Windows, Linux, macOS, and Web.
Type: Free.
Threema by Threema GmbH
Threema is inarguably the best choice when it comes to maintaining the privacy and security of the users. It provides end-to-end encryption for all kinds of messages including voice calls, shared files, and text messages. Threema does not store your contacts' information on the app. Moreover, the contact numbers are not even required to connect to the users. This helps in keeping your data safe and secure. This application provides an environment where the messages and other data can be viewed only by the sender and the intended recipient.
If the above features weren't enough for you, Threema also provides an option to connect to a user through their 8-digit Threema ID and not contact numbers. Also, you can protect your chats with a password.
If Threema isn't secure enough for you, we don't know what is!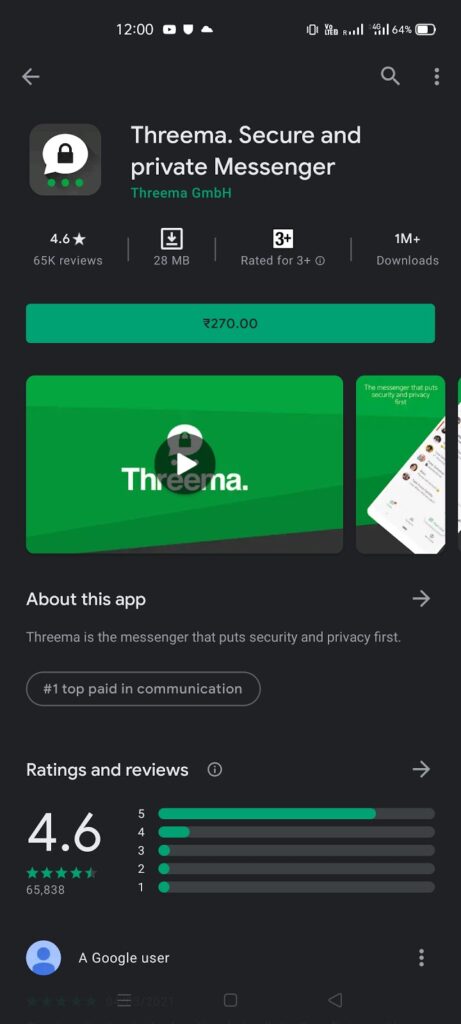 Oh, we completely forgot to mention, Threema is not financed by advertising and does not collect any user data.
Availability: Android, iOS, Windows, Linux, macOS.
Type: Paid.
Wire by Wire Swiss GmbH
Wire is yet another end-to-end encryption providing secure and safe messenger. This application is backed by European data retention laws. Some of the plus points about Wire are as follows:
One-click conference call button to make sure your meetings start on time.
Integration with corporate software and applications.
Partners and customers are invited through unique guest rooms.
Provides a privacy approach through Open Source.
Forward secrecy, public audits, etc.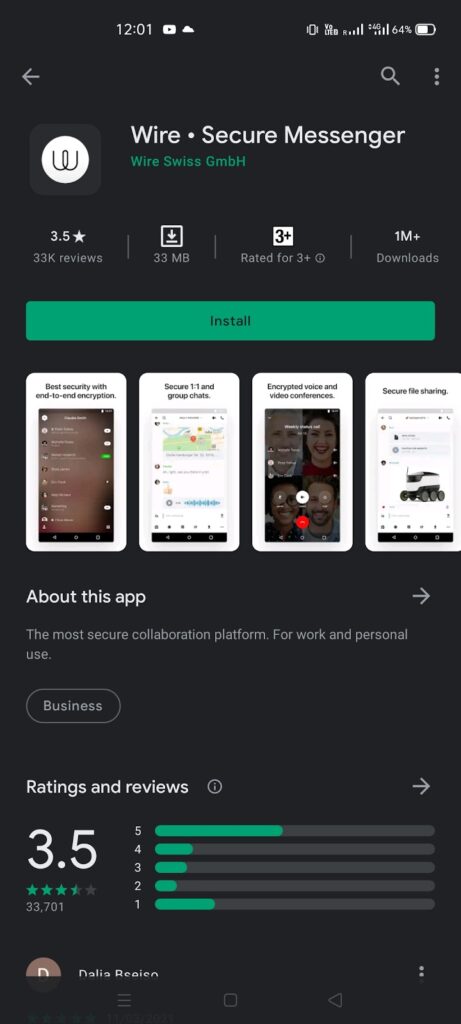 Availability: Android, iOS, Windows, macOS, and Linux.
Type: Free for personal use, paid for professional use.
Alright, we are done with listing the greatest, the best, and the most secure alternatives to WhatsApp messenger. The buffet of apps is available to you and it's now up to you to decide which one you'd like to feast on. You can have multiple of them, we won't judge you. To be sure, give a try to each one of them, choose the best and chuck the rest.