With the increase of Internet users, bandwidth is getting divided resulting in slow net connection or internet speed. If you sometime struggle with the internet speed from your service provider in particular areas, you can use following tools available for Android devices to increase 3G/4G bandwidth and internet speed. Some of these listed apps works on both rooted and non-rooted android devices. It's recommended to have a rooted device to utilize the full potential of these apps. So, let's have a quick look at the top 5 Android apps to increase Wi-Fi or 3G/4G internet speed of your Android smartphone.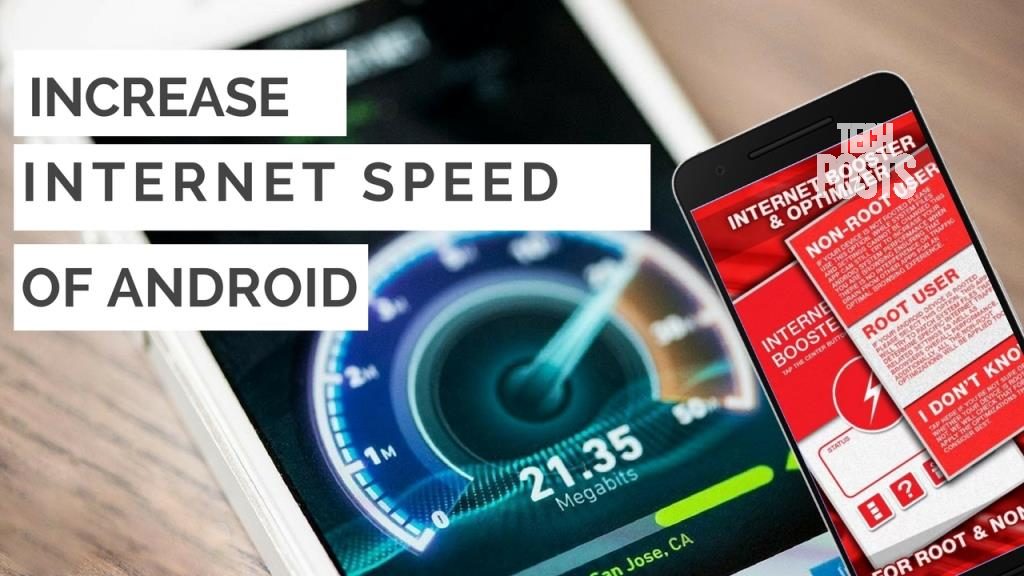 Android Apps to Boost 3G/4G/Wi-Fi Internet Speed of Your Android
So, here's the list of apps you can download or install directly from PlayStore. All listed apps are free to use and please leave your thoughts in the comments down below.
Internet Booster & Optimizer
This app is intended to enhance your internet browsing experience. Your internet speed is determined by your Internet Service Provider and we cannot change that, but there are many other factors that may affect how your device takes advantage of this speed. This is where this app starts boosting. It automates a series of commands and optimizations that will put your browser on the top of priority on your Android System making sure you get the most out of your ISP Internet speed and device resources for a smooth browsing experience. It comes with many more features like Pausing secondary processes, cleaning RAM memory, cleaning cache memory and flushing DNS which you can use to tweak the Internet speed performance of your Android.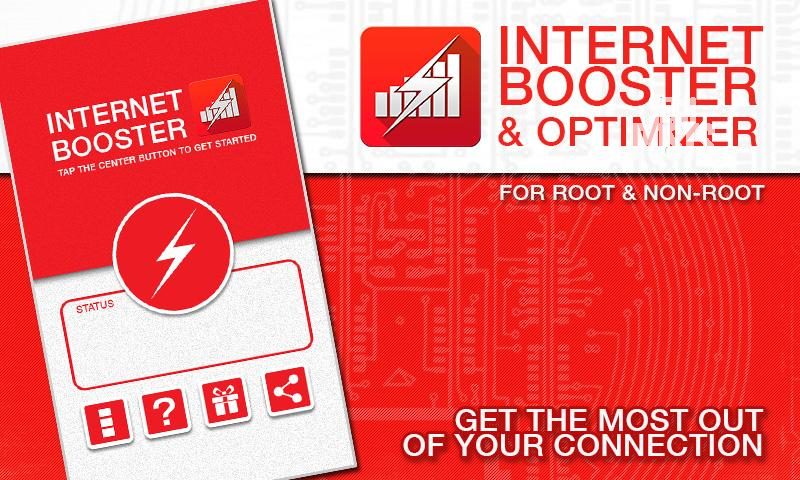 Internet Speed Booster
Internet Accelerator is an excellent free application to optimize your Internet connection. If you experience slow Internet speeds with the Wi-Fi network, this tool can help. Its function is simple and very useful, eliminating all the applications running in the background, freeing resources for these and making them available to enjoy faster Internet, preventing other processes using the connection while browsing.
You can Cleans the DNS cache and improve the latency that will increase the ping speed and is best if you play multiplayer games. You can also Stops unwanted background tasks and Adjusts average parallel connections to optimize the speed.
Network Master – Speed Test
Network Master is a small, fast and free network tool. You can maximize network speed for games and videos. This app will help you to analyzed the network. This even has the feature to detect and stop apps from using cellular or WiFi data in the background secretly and unauthorizedly, ensuring authorized apps to have maximized bandwidth and connection speed. You can View apps network usage in real-time, Protect your online security to avoid insecure public WiFi or phishing hotspots, by detecting DNS hijacking, ARP spoofing and SSL hijacking.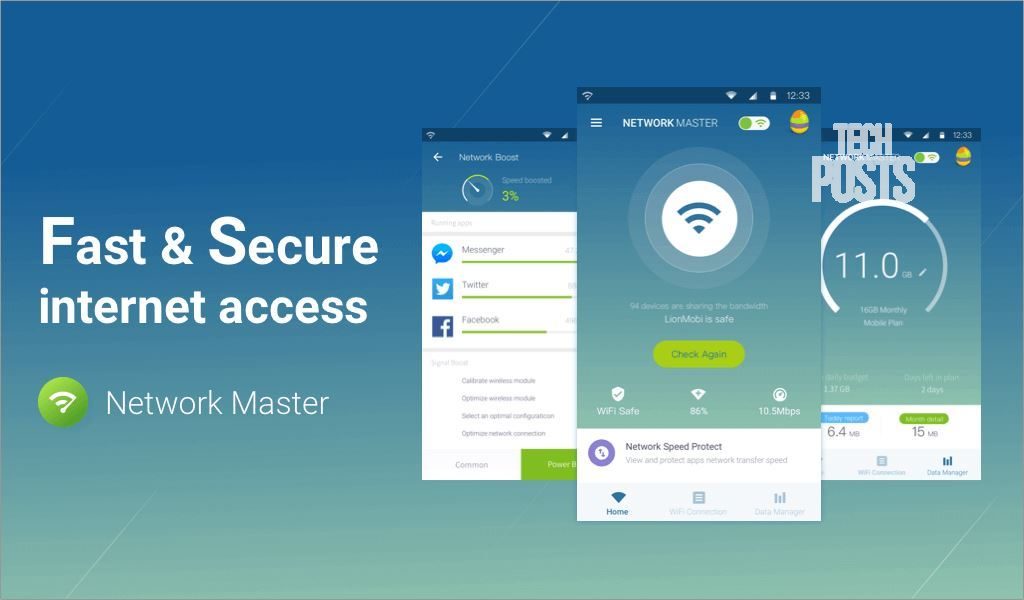 Speedify – Faster Internet
Speedify makes your Internet faster and more reliable. Easily combine your cellular and Wi-Fi connections for more bandwidth and to keep you online when your Wi-Fi stops working. When your phone or tablet is stuck on a poor Wi-Fi connection, Speedify will seamlessly switch to cellular without skipping a beat.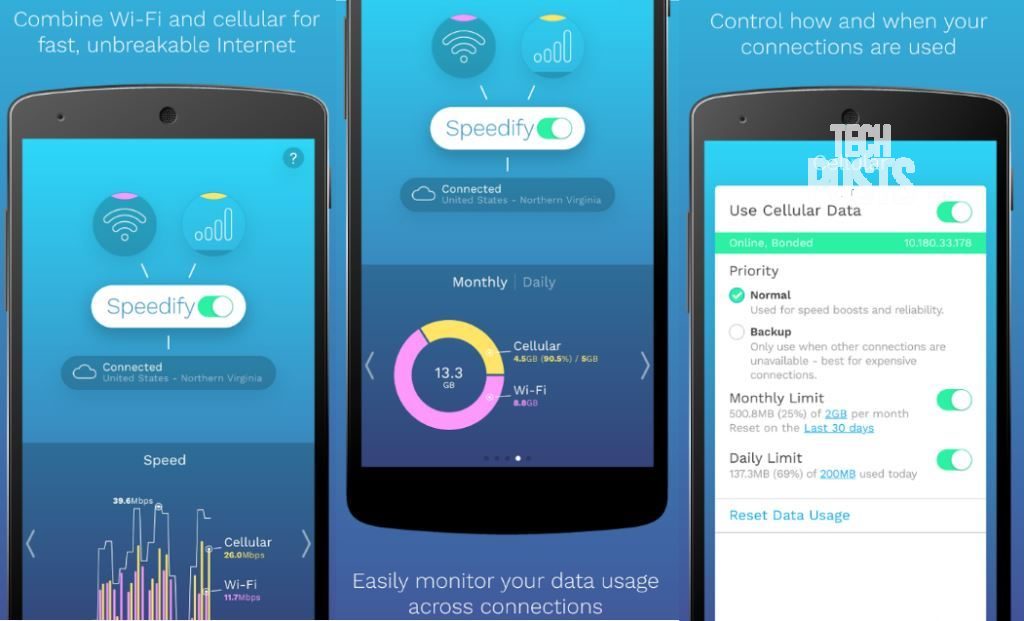 Speedify works behind the scenes to optimize connectivity for all your apps and everything you do online.
Speedify can seamlessly move your activity over to the other working connection without missing a beat or skipping a frame.
Keep tabs on your usage and prevent costly carrier data overages by setting daily and monthly data caps on your connections.
Internet Speed Master
Internet Speed masters its a tool to help you improve internet connection. This will modify system files to improve the connection in TCP/IP config. It's a known Linux tweak so it's safe using, however always do a backup before trying this.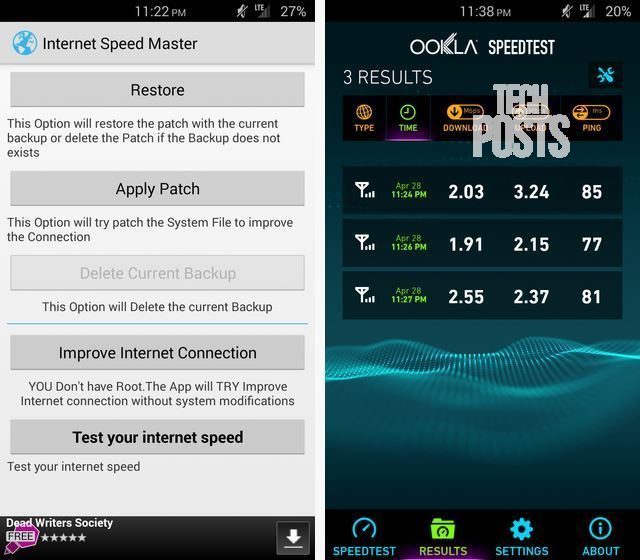 Conclusion
So just go ahead, try out each one of them and let us know your thoughts about these top 5 Android apps to increase Wi-Fi or 3G/4G internet speed of your Android smartphone, in the comments down below. The thing is that i can't guarantee if these apps will Work or not work for you. It depends on your service provider, so please do not leave a bad feedback if this its not working for you. Be sure to check our other How To Guides and reviews. Also, visit our YouTube channel to watch video guides and reviews.