We always cover all the latest development in field of Android-x86 (Android for PC). The Android-x86 Open Source Project was started in 2009 by developer Chih-Wei Huang and since then, Android-x86 development has grown significantly. Recently, Android-x86 partnered with Jide Technology (the creators of Remix OS) to accelerate the development of Android OS for PC. Remix OS 2.0 (based on Android lollipop) seeks to create a familiar experience for Android users in proper PC environment. The interface of Remix OS is user-friendly and made for PC and desktop use. If you want to know more about Remix OS and it's installation, then please read How to Install Android Remix OS on Windows Laptop or PC. But today in this how to guide we will be showing you how to install Android 6.0 Marshmallow on any Laptop or PC.
Android x86 (Marshmallow) – Installation
Lot of readers asked me about increasing the internal space in Android-x86 or if they can use their HDD space entirely. To this, I've got a solution with which you can use your Hard disk partition space completely. To do so we will be using Gparted Partition Editor. So this time we have divided the tutorial into two parts to make it simple to understand and perform. Please read each instruction very carefully. You can also use this Technique to any Android-x86 installation.
Disclaimer:
Techposts cannot be held responsible for any kind of damage if occurred to your System during or after the installation of Android-x86. Proceed at your own risk. Also, it's highly recommended that you carefully follow each step before proceeding to the next step. Good Luck!
Also See: Install Stable Android OS x86 4.4.4 R3 Update on PC and Laptops [Update]
Preparing the Hard Disk Drive for Android-x86 Installation
First, download Android-x86 from Sourceforge (http://sourceforge.net/projects/android-x86/)
Next, format your USB drive to FAT32 using Windows file explorer or any third party tool like HP USB Disk Storage Format Tool. If you don't knwo how to do this, please follow this guide, http://www.wikihow.com/Format-a-Flash-Drive
Now visit http://unetbootin.github.io/  and download UNetbootin.
Then Search "Partition"on the start menu search and open "Create and format hard drive partitions"
Right click the drive you want to put Android Marshmallow onto and click Shrink Volume…
Choose the size of the drive in MB. 4000 MB is about 4 GB, just add 3 zeros after the amount of gigabytes you want and click Shrink.
Now that you've created a hard drive partition successfully, download GParted. (http://gparted.org/download.php)
Now run UNetbootin tool and Choose Disk image by clicking the three dots and navigate to the downloaded Gparted iso – gparted-live-0.xx.x.x.i686.iso and choose your USB drive. Click OK. A pop-up will appear, press "Yes".
Recommended for You: How to set Auto-boot to Windows on Grub Dual Boot – Androidx86
Formatting Hard Disk Drive to Ext4 using Gparted:
Now Restart the computer and repeatedly press F12 until a menu displaying devices appears. Use the arrow keys to move up and down, and select the USB device you want to boot into. Press the Enter key. You can Google how to get to your device's boot menu if this did not work.
Use Enter/Return to click and the arrow keys to navigate the menus. The name of the flash drive corresponds to the flash drive manufacturer.
As you select the USB drive, you'll see some random text and following menu should appear.
Select "GParted Live (Default Settings)" from there and if anything else pops up, just press enter until you see Gparted Pop-up in a new window
You can go to the GParted menu, Devices, and select the drive you want to install Android on or just right click and then press new on your "Unallocated partition". Make sure the file system is ext4, and then press Add.
Then press "Apply" to make the changes. Once again press "Apply", then remove the USB and reboot system.lso Read: How To Play All PS4 Games On Windows PC And Mac via PS4 Remote Play
Installing Android-x86 on Ext4 formatted Partition of HDD:
Step 1. When system starts, run UNetbootin tool. Choose the Android-x86 6.0.iso file you downloaded named android-x86-6.0-20151202.iso. Select your USB drive and click OK.
Step 2. After that, Restart your PC or Laptop via USB flash drive as the source. (Make USB to boot first and before CD/DVD ROM under your system's BIOS settings)
Step 3. Now, When the menu appears, just select "Install Android x86 to hard disk". You can also Run it As a Live Cd which means that if any changes made, they will not be saved. But if you install it then any changes that you make will be saved next time you boot android.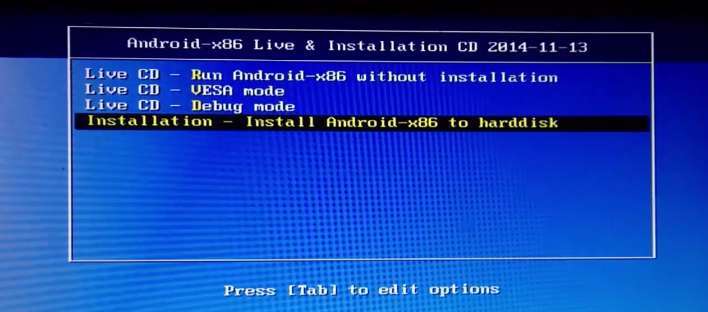 Step 4: Select Ext4 hard disk partition to install Android x86. If it asks for formatting HD, PLEASE DO NOT ALLOW or FORMAT THE HARD DISK. If you do so, you will end up messing everything.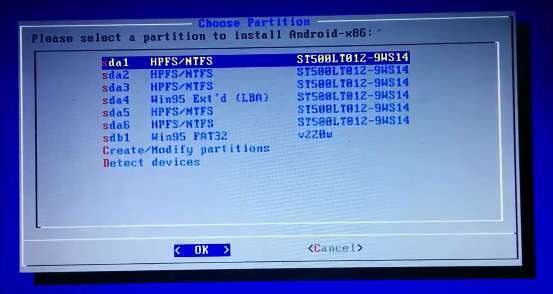 Step 5: Now, You will get a few prompts messages pertaining to installation of GRUB Bootloader. Make sure to allow it.

Step 8: Now, You can Restart your Windows PC/Laptops. After Reboot, You can select to either boot to Android or Windows.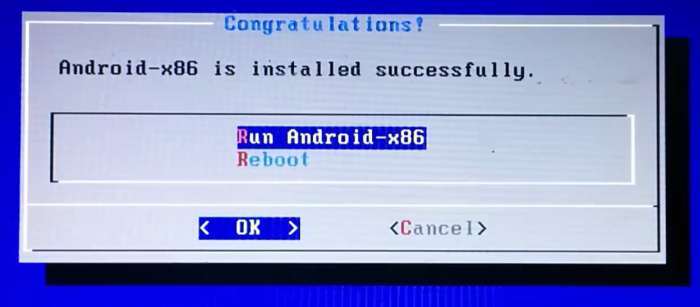 Must Read: How to Uninstall Android x86 from PC or Laptop
Voilah! You're done. Congratulations!! You have successfully installed Android 6.0 Lollipop on Your Desktop PC/Laptop. Just set-it up and start using it. Enjoy this latest update. Please share your views or if you face any issues via comments section below. For more such updates and Howto guides, follow us on Twitter, like us on Facebook and +1 us on Google+. You can also signup to our newsletter below to get updates directly via E-mail.