Android is no more restricted to Smartphones, Tablets or Smart TVs. The unofficial builds of Android OS are designed for PCs and laptops equipped with Intel's x86 processors (x64 also works now including few AMD processors). We are glad to announce another most stable update which is the KitKat 4.4-R3. The 4.4-r3 release is based on the Android 4.4.4_r2.0.1 (KTU84Q). In our recent Android-x86 guides, we discussed the installation of Android 5.1.1 on Pc and Laptops. Please note that none of Android-x86 updates based on Lollipop 5.0+ are stable. Apps are not compatible and often crashes on lollipop updates. So i would suggest you to go with the most recent stable update 4.4.4 R3 which is also available for EFI systems.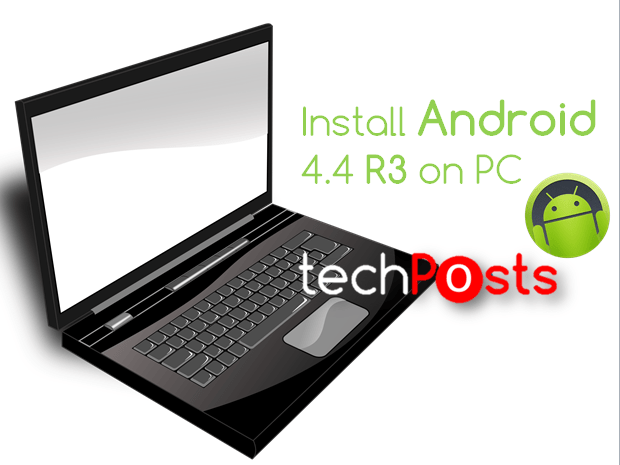 Key features of R3 Update:
There have been lot of improvements, some of them are,
Upgrade the kernel to 4.0.8 with more drivers enabled to support modern hardware. Baytrail platform is well supported.
Replace Bluedroid by the Bluez stack. Bluetooth is more stable and usable.
Be able to install image and grub2-efi to GPT partitioned disks.
Add a new sensor HAL to support iio style sensors.
Update Mesa to 10.5.9. Enable hardware acceleration for Nvidia chips (nouveau) and VMware (vmwgfx).
Improve the GPS HAL.
Merge updates from upstream.
More bugfixes.
 DISCLAIMER:
Techposts.org reminds its readers that it will not be held responsible for any damage to system during or after Android-x86 software installation. Users are advised to proceed at their own risk.
It's not terribly complicated to install, especially if you've installed some form of Linux OS in the past. Let's walk through the process, then briefly explore Android on the netbook or PC. We will also give you detailed instruction via Video tutorial which you can find on our Youtube Channel.
Prerequisites:
Before starting the tutorial, there are few things required,
USB flash drive or a bootable CD/DVD drive
Ensure there is sufficiently free hard disk space on the computer/laptop on which you want to install Android-x86 OS:
Android x86 4.4-R3 (Most Stable update) ISO File. Download it from Here.
Rufus App for Windows or Unetbootin to create bootable USB thumb drive.
You can also see previous Android x86 5.1 (Lollipop based) Installation Guides
Steps to Install Android 4.4-R3 KitKat on Your PC
Step 1: Download the Android 4.4-R3 KitKat ISO or any other stable Android x86 ISO (eg. 4.0, 4.3 or 4.4.2) for your computer hardware.
Step 2: By using Rufus Tool or Unetbootin, Make a bootable USB flash drive using the ISO image file that you downloaded.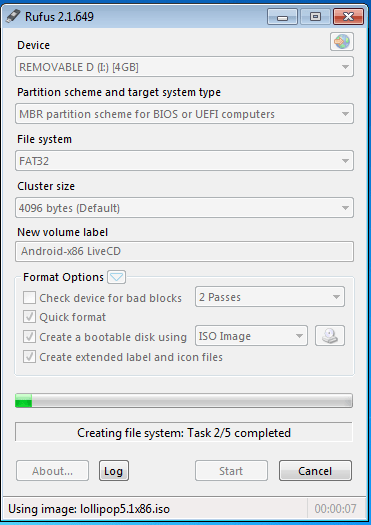 Select Android from the Drop Down menu, Then Browse the Android x86 ISO file and then select the USB Thumb Drive and Hit Create Button.
Step 3: After that, Restart your PC or Laptop via USB flash drive as the source. (Make USB to boot first and before CD/DVD ROM under your system's BIOS settings)
Must See : 
Step 4: Now, When the menu appears, just select Install Android x86 to hard disk. You can also Run it As a Live Cd which means that if any changes made, they will not be saved. But if you install it then any changes that you make will be saved next time you boot android.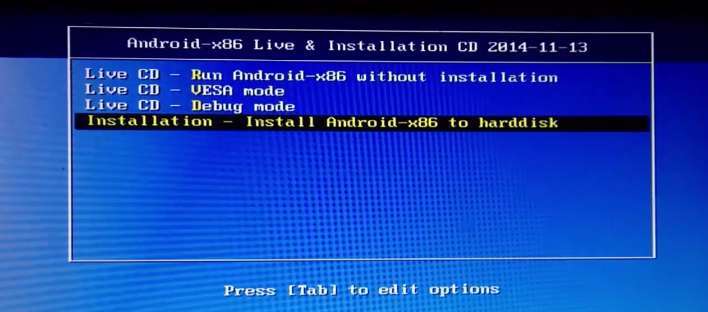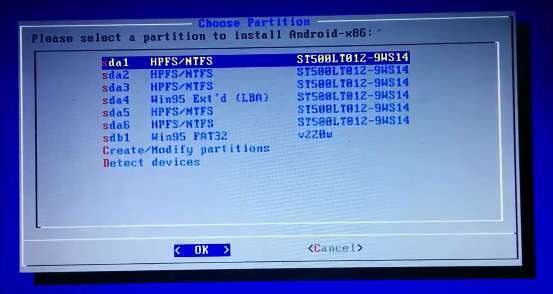 Step 5: Select your appropriate hard disk partition to install Android x86 i.e. C: or D: or you can install on any new partition.

Step 6: Now, You will get a few prompts messages pertaining to installation of GRUB Bootloader. Make sure to allow it.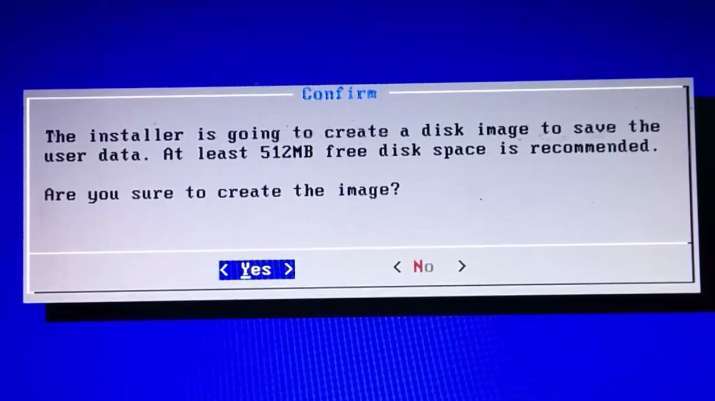 Step 7: Now, another prompt message will ask you to make system /r/w. Hit Yes on this as well, especially if you'd like to modify your Android x86 installation later.
Step 8: After that, you will get another prompt to install virtual SD card. Use 2048 MB for space, as that's the maximum supported.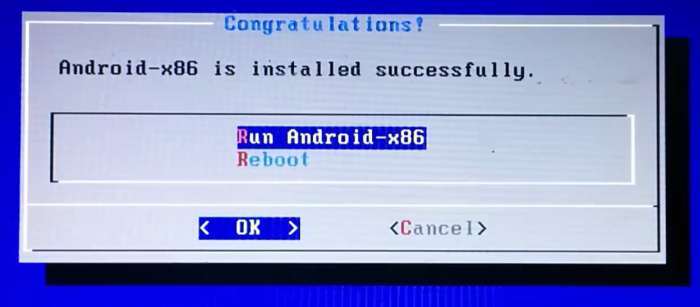 Step 9: Now, You can Restart your Windows PC / Laptops. After Reboot, You can select to either boot to Android or Windows.
Watch this Video Guide if you are not able to understand the instructions or still confused :
If it doesn't works for you or Incase if anything goes wrong, please see this guide: How to Uninstall Android x86 4.3, 4.4 or 5.0 from PC or Laptops. This will help you getting back your system as it was before Android x86 installation. Also try other versions and updates and see which one works for you.
Also See :
How to Install Android 5.0 Lollipop on Any PC or Laptop with Windows, Mac OS or Linux (Dual Boot)
If you have any questions or feedback, please use comment box below. If you face any problem during Installation, please contact us, and we'll do our best to solve your queries.
BEFORE YOU GO…
Just wanted to let you know that We've launched YouTube Channel where we upload awesome video content. Make sure you hit the subscribe button to stay up to date with the new videos we upload every week. Also Subscribe us for more How To Guides and Reviews…!!! @http://youtube.com/checknma for more How to Guides. Enjoy..!!!