If you want floating windows for YouTube videos as well as Facebook, TED, Vimeo, Vine, and other media sites, you can do so using an app called Awesome Pop-Up Video. The only downside is that it requires Xposed Framework which means you must have root access in order to use this app functionality.
Installing Awesome Pop-Up Video
On your device, head into the Google Play Store to install Awesome Pop-up Video from developer Dragan Atanasov. Once installed, make sure to activate the module in the Xposed Installer app.

Setting Up Awesome Pop-up Video
Other than selecting the video quality, the settings do not offer much, or need to. Other options include purchasing the premium version, which will allow for video downloading and playback longer than five minutes, as well as enabling "Background playing."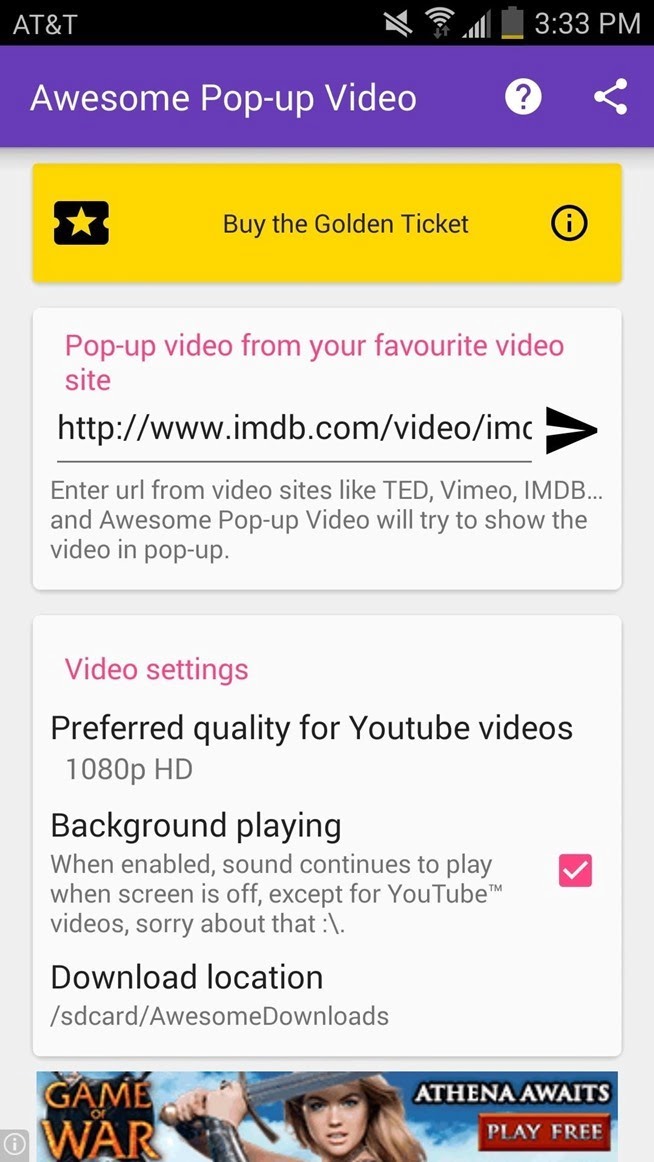 Pop Up Your Window
The floating window is functional with apps like YouTube, Vine, Vimeo, and any other application that does not implement a custom video player like VLC or MX Player.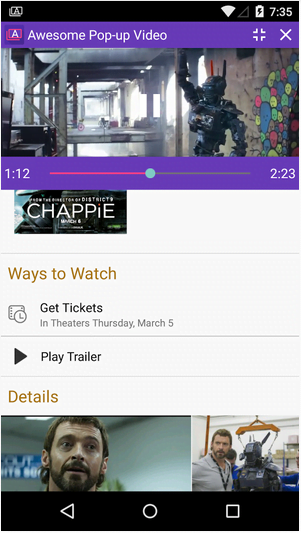 To use it, simply start playing a video (through the official YouTube app or the web). When the Awesome Pop-up Window notification shows up, just tap it to pop up your video window.
The window is easily adjustable with some pinching gestures or by using the window icons. It can be dragged and dropped anywhere and functions within any app.
Before You Go…
Just wanted to let you know thatWe've launched YouTube Channel where we upload awesome video content. Make sure you hit the subscribe button to stay up to date with the new videos we upload every week. Use the comments below for questions and concerns, and make sure to follow us on Facebook, Google+, and Twitter for more quick Android tips. Enjoy..!!!