Google releases awesome apps & products that we use in our daily lives. Recently, a hidden Google app (game) inside the latest Chrome Browser was uncovered. It's about a fun mini-game starring the pixelated dinosaur that shows up on Chrome's "You're offline" page.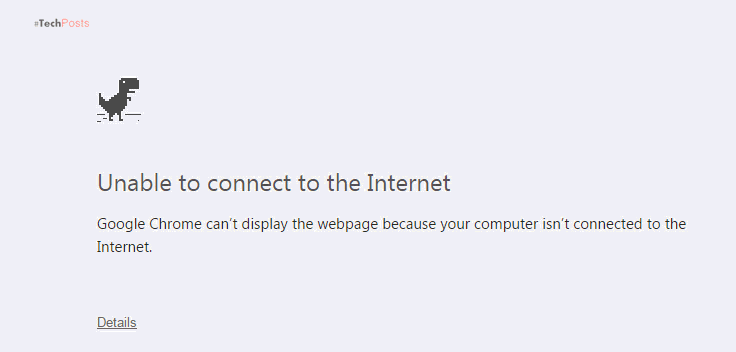 Step 1 – Download and install the Chrome on your PC (Windows, Linux or MAC) (link).
Step 2 – Manually disable any active Wi-Fi connections or simply put your device on airplane mode and don't let Chrome access an Internet connection.
Step 3 – Launch Chrome. Stay offline and go through the prompts.
Step 4 – Tap the search/URL bar and type "google.com" as if you were to open the website. You'll get the "You are offline" screen. In its top side, a pixelated T-Rex will appear.
Step 5 – Tap the dinosaur and you'll finally get to see magic. Dino will start stomping ahead, but the giant raptor's path will be blocked by cactus! You have to tap to jump over them, otherwise it's game over.
That's all. Thanks.
Before You Go…
Just wanted to let you know thatWe've launched YouTube Channel where we upload awesome video content. Make sure you hit the subscribe button to stay up to date with the new videos we upload every week. Also Subscribe us for more How To Guides and Reviews…!!! @http://youtube.com/checknma for more How to Guides. Enjoy..!!!