How much ever latest your smartphone is, there will always be a few features missing from it that will be added to the software updates provided by the manufacturer. Though most Android users have admitted to not update the OS of their devices, it is highly recommended that they do so. This is because the latest updates almost always have the resolution of the bugs reported on your device, or a few key features added that you wouldn't want to miss out on. Let us understand how to update the Samsung Android OS firmware version manually.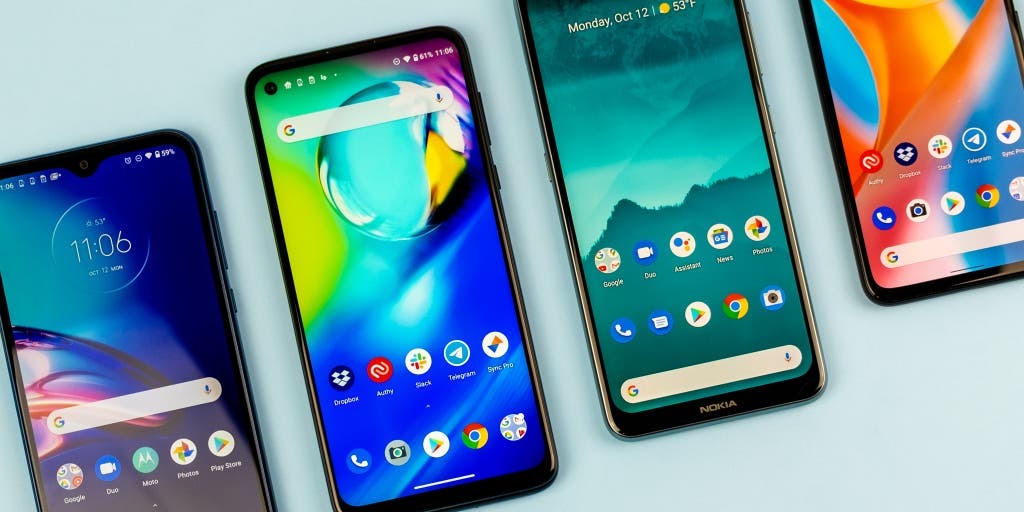 Updating Android OS Firmware On Samsung Devices via OTA
There could possibly be the chances that your device has been sent the latest version of Android OS firmware over-the-air, also known as OTA. Whenever an Android update has to be released, it gets released via OTA and the mobile phone users get notified about that through a prompt or notification. It is very easy to update the operating system in such cases and could be done by following these steps:
Go to Settings.
Scroll down to look for Software Update. Tap it once you find it.
Tap on the Check For Updates button.
If an update is available to download and install for your device, follow the steps as asked by the device and you'll be good to go. If not, you will see a prompt saying that your device is already up to date.
Installing Samsung Android OS Firmware Manually
As mentioned, it could be the case that your device will prompt a message mentioning that your phone is up to date. If you know that there's a newer version of Android OS available for your device, you can always download and install it from Odin by Samsung. Odin is a very common flashing tool for Samsung devices. It is a lightweight yet very powerful software that is very popular amongst Android users, though we will not recommend the regular users to use it.
Odin is an official and leaked Samsung tool that gets approved to load the required files for flashing firmware purposes. For the exact same reason, we highly recommend that you perform the operations on Odin with utmost discretion as a tiny mishappening could cause serious damage to the device. You can even brick your phone through Odin.
Install Odin's Right Version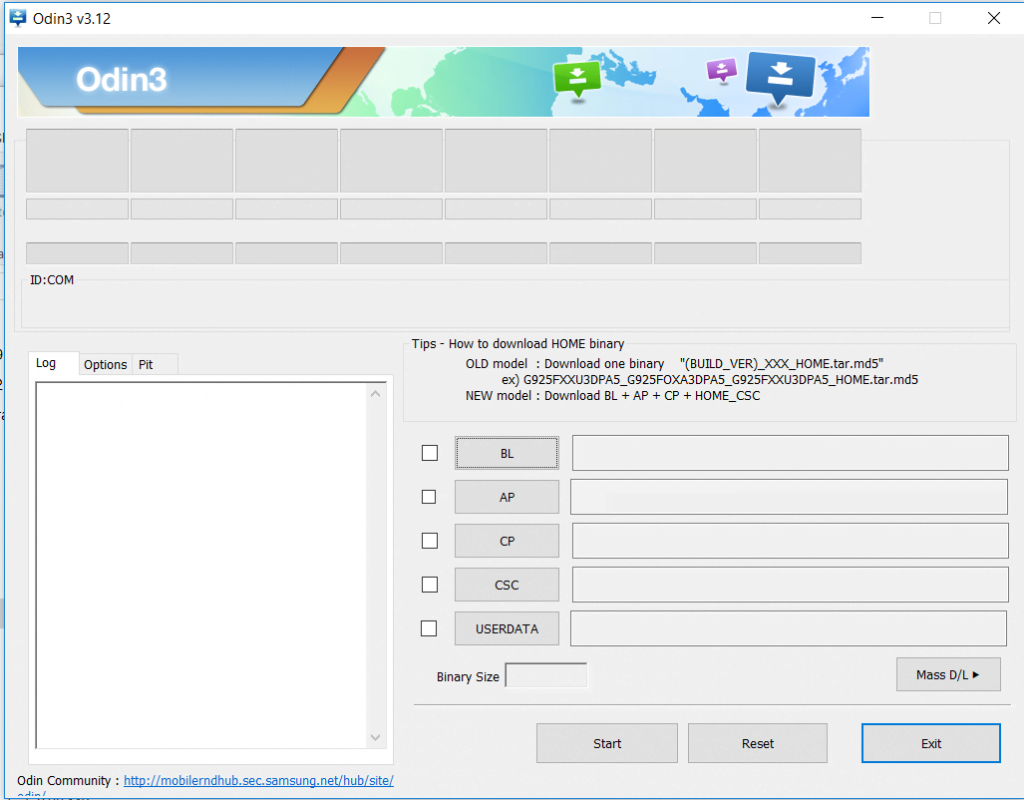 There are multiple inappropriate versions of Odin available on the Internet for the simple reason that it is not officially released by Samsung for public usage. This adds an additional workload to find the right version of the tool. You can always find it here though.
Once you download it, extract the odin.exe file on your PC and follow the instructions further.
Download Latest Android Firmware For Your Device
The next step would be to download the latest Android firmware version unique to your Samsung device. Make sure you download it from a verified source. Some of the sources you can get a genuine version of the Samsung Android firmware are –SamMobile, SamFW, Updato, and Android File Host.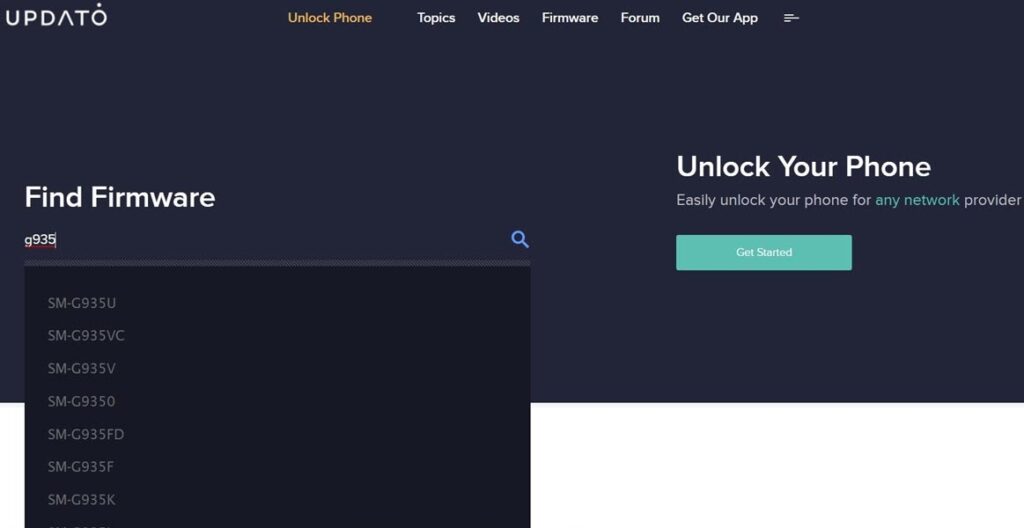 Go to any of the above-mentioned websites, enter the model number of your device and get the latest version of the firmware from the list of firmware that you will see.
Install Samsung USB Driver
You can now download and install the Samsung USB driver to start the process of updating OS firmware on your Samsung device. This would be the last thing we'll ask you to download (pinky promise!). Go to this link to download the driver.
IMPORTANT NOTE
Alternatively, you can install the Samsung Smart Switch app on your PC to install Samsung drives automatically. The software can also help you backup all your data from your Samsung Android device. Also, we highly recommend that you backup your data as updating Samsung firmware manually may delete data.
Reboot Samsung Device to Download Mode
After setting up the ambiance, it's time to get some action (flashing the firmware is all we mean by that). Do the following moves to continue (ahem!):
Switch your device off.
Boot into Download Mode
Old Samsung Devices: Press and hold the Power + Home + Volume Down buttons for a few solid seconds.
New Samsung Devices: Press and hold the Power + Bixby + Volume Down button for a few seconds.
You may also use ADB commands to reboot your Samsung device into Download Mode. To do so, you must install ADB drives on your Windows PC, enable USB Debugging Mode in your Android, connect your device to PC using a USB cable, and then run the following ADB command in the command prompt window,
adb reboot download
You should see a screen similar to this,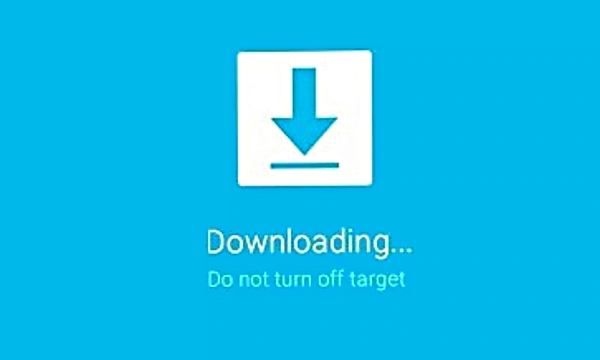 This is the right time to connect your device to your PC. Do that and let Odin Take Over
Flash the Latest Android Firmware
Now is the time to bring Odin back to the show. Once you connect the mobile device to the computer, you can launch Odin. A section called 'ID:COM' will have a box and you should see a text 'Added!' in it. Odin has majorly four important firmware files with abbreviations BL, AP, CP, and CSC that signify Bootloader, Android Partition, Modern Firmware, and Consumer Software Customization respectively.
You might or might not need all of the above-mentioned files and that depends totally on what it is that you wish to flash. The site where you downloaded the firmware shall mention the name of the files to flash. Usually, a full ROM flash needs all four files.
Click the corresponding file's button.
A File Explorer will be opened. Look for the file and select it.
Continue doing the above steps for all the files present in the firmware. Ensure that they correspond to the right files.
Check all the boxes next to each file.
Select the Start button.
If you are confused or not able to exceute the steps, here's a detailed video guide on updating Samsung Android OS Firmware Manually when OTA updates are not available. The guide helps you update Samsung Android firmware version to the latest OTA release, including Samsung Android 11 One UI 3.0 update on supported devices.
You can now get some snacks to munch as this shall take a while. During the process, the device reboots multiple times in a row. It is normal and you should not panic. For your convenience, there's a progress bar given in the Odin tool. Keep calm all this while unless the process gets completed and you see a Reset button above the ID:COM section that will long for you. Click on it once it does and you would have done what was expected of you. You have now updated your Samsung OS firmware version manually.