If your device has Xposed Installer installed, you can uninstall that and then download this Material designed Xposed installer apk v3.1.1 and install it just like that. Xposed Installer 3.1.1 is now available thanks to @DVDandroid and @aviraxp.It even let's you share Xposed modules with your friends. If you want frustration free and system-less Android Customization, install it now. If in case you don't knw how to install it, see How to install Xposed Framework on Android.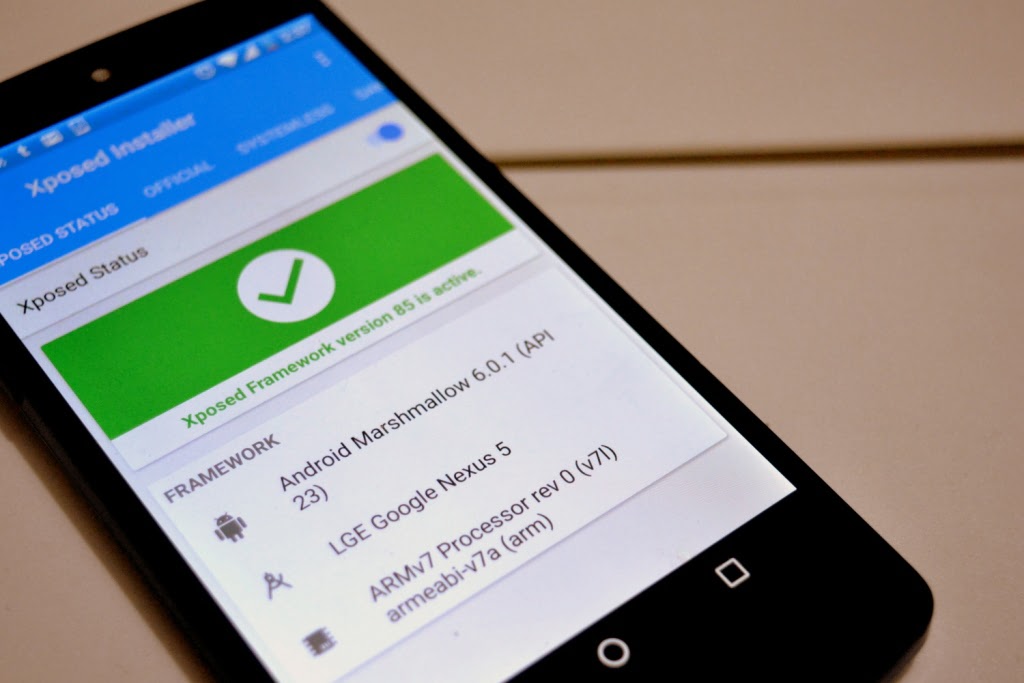 About Xposed Installer v3.1.1 Alpha:
Note that this is still an alpha version and for Lollipop on ARMv7+ devices only.
Please install it only if you're willing to take the risk of boot loops. Just because it's working fine and stable for me doesn't mean it will work for everyone the same way. If you're wondering, work on Nougat support is still going on, please be patient.
Known Issues in v3.1.1 of Xposed Installer
Devices with very little free space on /system may have trouble installing. This installer has been tweaked slightly over the 5.0 installer. It will attempt to move your original libraries off /system, install the framework, compress the original libraries and then move the compressed originals back to the root of /system.
If Xposed for Android 5.0 didn't work on your device, its unlikely this one will either. This is more or less the exact same source code, just an updated ART runtime. But feel free to try, just make sure you know how to backup and restore.
Download Xposed Installer v3.1.1
Just download using above link and install like you install any other app. That's it, now open the Xposed installer app and experience the difference all by yourself. I will be back with new updates and other how to guides soon. So don't forget to Subscribe to our Newsletter. Also you can follow us on Facebook and Twitter for Instant Updates.