The given WhatsApp tricks will help you to recover deleted messages from WhatsApp. Due to some malfunction or some other reasons you lost your all messages on whatsapp, don't worry here we are sharing some WhatsApp Tricks with these you can recover your lost messages.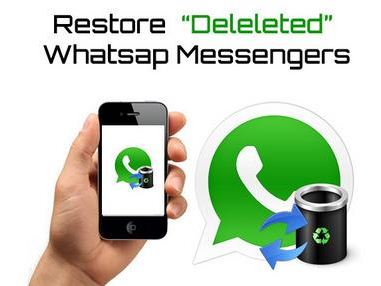 Follow the below steps to recover deleted messages on your WhatsApp:
WhatsApp saves all conversation on SD Cards of mobile
To restore it go to Mobile SD Card or Internal Memory> Whatsapp > Database: Here you will find msgstore.db.crypt file which contains all messages which you have received and sent in the same day. You can also find another file in same folder msgstore-yyyy..dd..db.crypt which contains all messages sent and received in last seven days. (It is an important step in this WhatsApp Tricks)
Simply open these files with any simple text editors.
You can now able to read all your WhatsApp messages
Love this WhatsApp tips and tricks? Now move to other WhatsApp tricks 2015.
Subscribe us for more such How to Guides and Tricks related to Androi, iOS, Windows, Mac and Linux. Connect with us to stay updated for more by subscribing to our Newsletter or on Facebook,Google+, and Twitter.