A dedicated sound card was required in earlier days to get high-quality sound output. In 2021, it's no more the case. Now modern motherboard comes equipped with high-end Audio hardware and thus, does not require a dedicated sound card. However, these dedicated sound cards still exist and brands like Creative, Asus, And EVGA are still manufacturing dedicated sound cards.
But what's the point of having a dedicated sound card on PC in 2021?
Dedicated Sound Card vs OnBoard Sound
Although new motherboards come with great audio hardware built in and works well for most users out there, it suffers from the electrical interference and static noise. But this interference is not much noticeable while you are doing normal work. These interference affects the sound or audio output and mic input when your PC is working hard, such as during gaming.
This can degrade the overall sound quality experience and may also piss off your co-players.
For instance, I own a Razer Tiamat 7.1 v2 headphone, which is a True 7.1 surround sound headphone. I have already reviewed this headphone. Watch, if you haven't watched it.
So while playing games, like Overwatch, my co-players always complained about the noise coming off from my mic. The mic is unidirectional in this headphone and thus, does not pick up surround noise. Thus, the noise was due to the interference. So I had to play mostly on mute.
It's not that I didn't try anything. I retasked the audio input/mic input, changed mic settings but nothing worked. Also, I was hearing this crackling noise while the game is on the silent load screen, which was disturbing and quite annoying.
Reasons to Buy A Dedicated Internal or External Sound Card for PC or Laptop
In a nutshell, there are a couple of reasons why you may want to invest in a dedicated soundcard.
Get rid of the static noise due to electromagnetic interference and have the best audio experience.
If you own a good headphone, your motherboard audio may not justify the sound quality and thus, you may need a dedicated sound card as I did.
If your motherboard has just 3 audio jacks at the back and you need more to run your 5.1 or 7.1 surround sound system, you may need a sound card.
A sound card also adds the Optical Toslink, in case your motherboard doesn't have that and you need it to connect your Audio system via Optical.
If you are a gamer and own a budget gaming PC, you can invest in a dedicated sound card for an enhanced audio experience, such as Xonar AE or Creative AE-5.
Why I Purchased A PCIe Sound Card?
My system runs on a Gigabyte Z490 UD AC Motherboard that comes with ALC887 and supports 7.1 surround audio. However, it has only three audio jacks at the back. I am using the front two in combination with the rear three jacks and Realtek Audio Console to run my 7.1 headphones. However, the quality is ruined by the interference noise. Also, although the headphone sounds great, it lacks the punch due to the onboard audio hardware. So I decided to buy a dedicated Sound card to drive my headphone.  
List of Best Internal PCIe Sound Card for PC
Based on my need for 7.1 true surround sound audio and budget, I chose the Asus Xonar AE, a PCIe sound card released in 2018. Below are a few other popular dedicated sound cards for you to check out.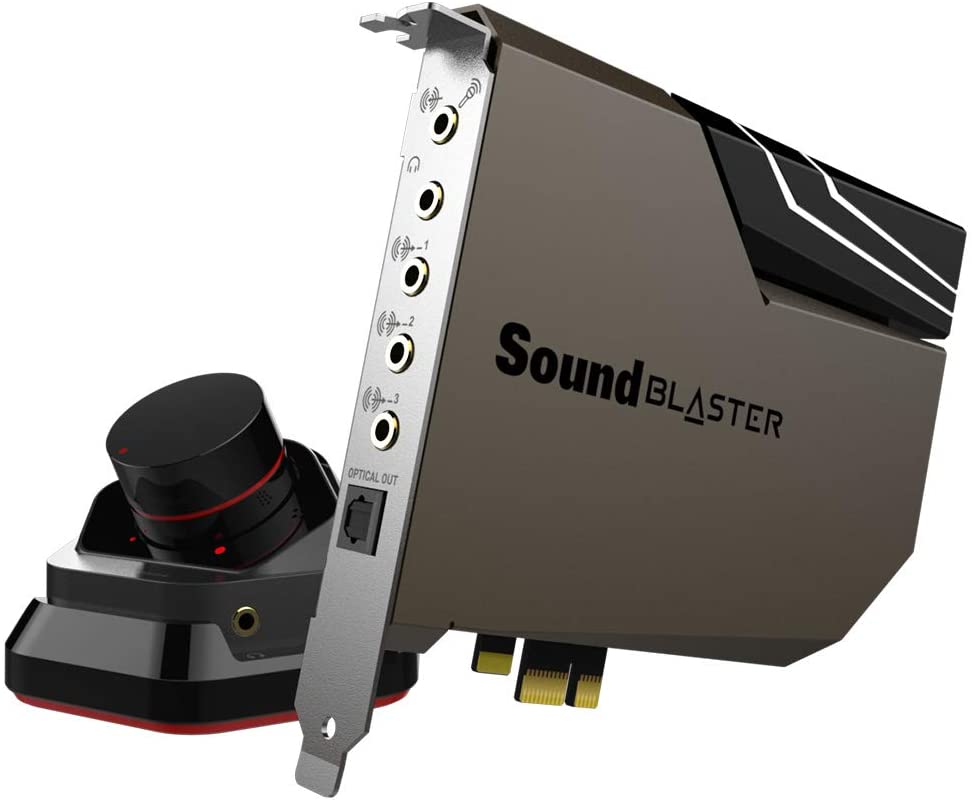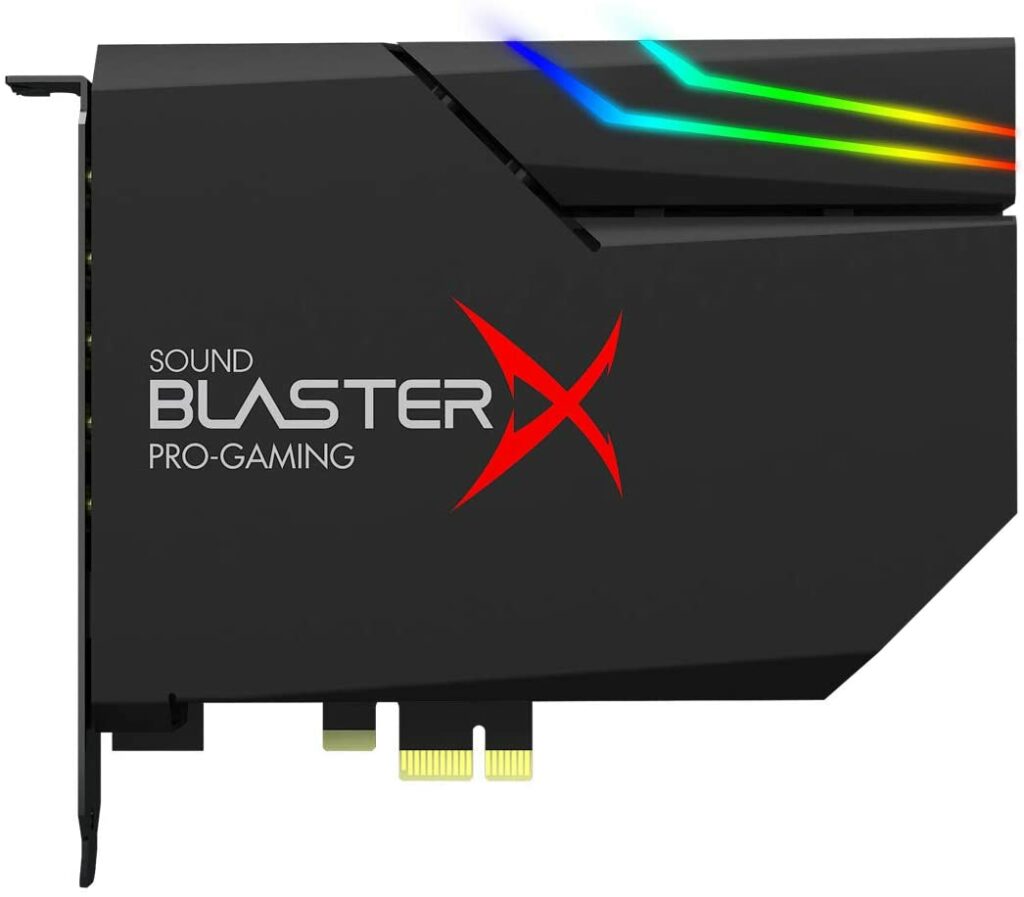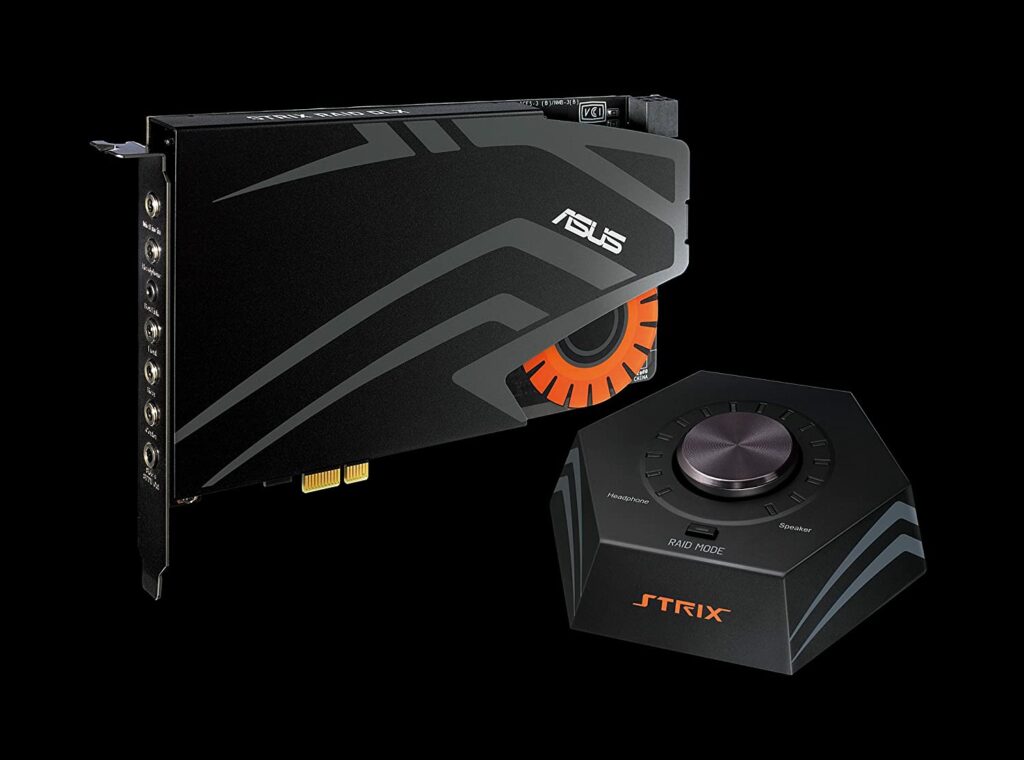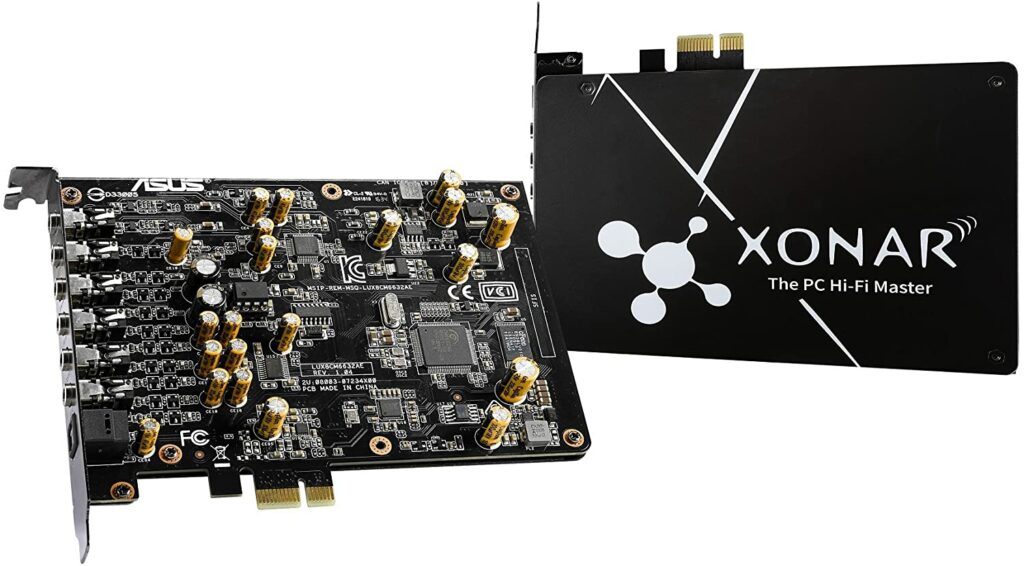 List of Best External USB Soundcard (DAC) for PC and Laptop
You may also choose a USB DAC, such as Creative Sound Blaster X3, over a dedicated sound, which will work on both PC and Laptop. A few more popular budget and premium DACs are as follow,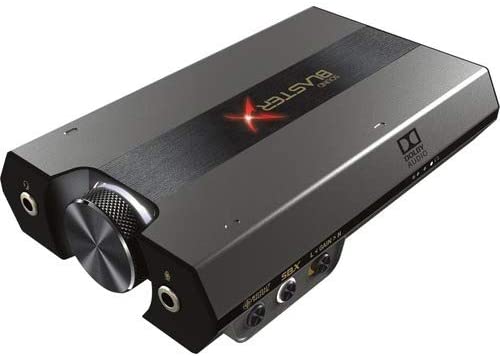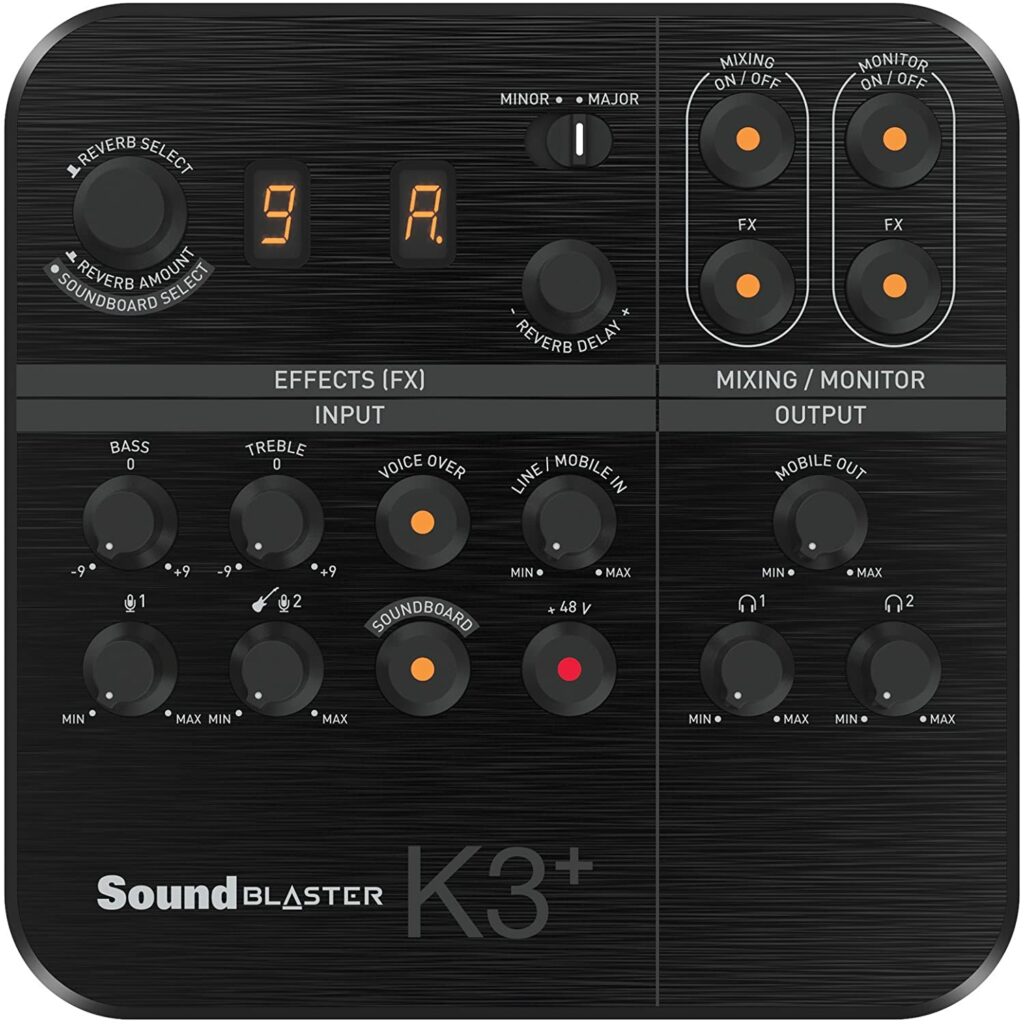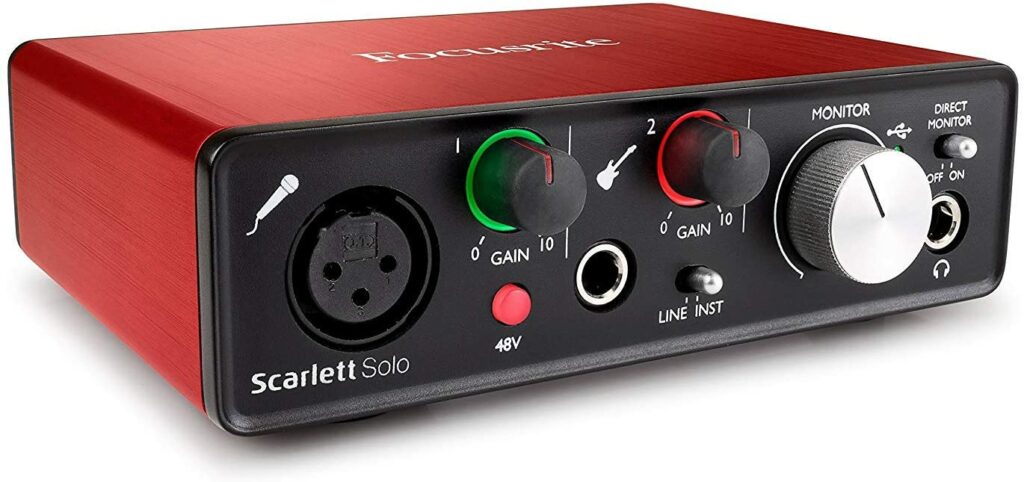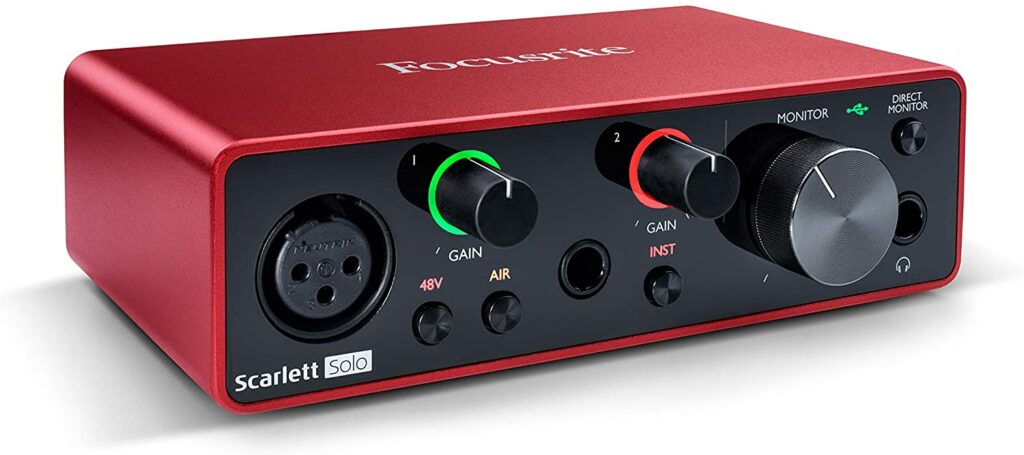 Verdict
Overall, a dedicated soundcard would definitely improve your audio experience. If you want the best sound clarity, warmth, pop, dynamic range, and deeper bass from your PC, a dedicated sound card or DAC does make sense in 2021.
However, a dedicated sound is not something everyone needs. It depends on the specific requirements and scenarios as mentioned. And if you do not hear any interference or noise, you don't need a dedicated sound card or DAC.
So those were my thoughts on a dedicated sound card and whether you need it or not in 2021. Please share your thoughts about a dedicated sound card in the comments down below. Also, if you are using a dedicated sound card on your PC, share the sound card and why you needed it.