Whether you have upgraded your Computer to Windows 11 or still working on Windows 10, Microsoft will continue to support and provide yearly updates with monthly security patches.
This ensures you have the latest features and functionality while also maintaining your operating system security.
However, sometimes these frequent Windows updates on your computer might create issues. Earlier Microsoft used to force the updates on users, whether they were ready for it or not used to cause abrupt system restart while the user is working. And there was no option to delay or postpone the Windows Updates.
But from the last three to four years, these updates are no longer forced as they once were in the past. Despite automatically installing the big updates, you may see an option in Windows Update Settings to install it whenever you want to.
You can now also delay the Windows updates if you are one of those who would like to wait for the next stable updates with new features and bug fixes. But how to delay the Windows Updates and for how long can you push back or postpone the Windows updates? You will get the answers in this article.
Pause Windows Updates For 7 Days
In your Windows security, you will find two options to delay updates either big or small. Out of them, the most basic one is to delay the update for at least seven days, which can be done from the Windows Security and Update section. If you are a Windows 10 user,
Open your Settings > Update & Security > Windows Update. While you can directly open Updates on Windows 11.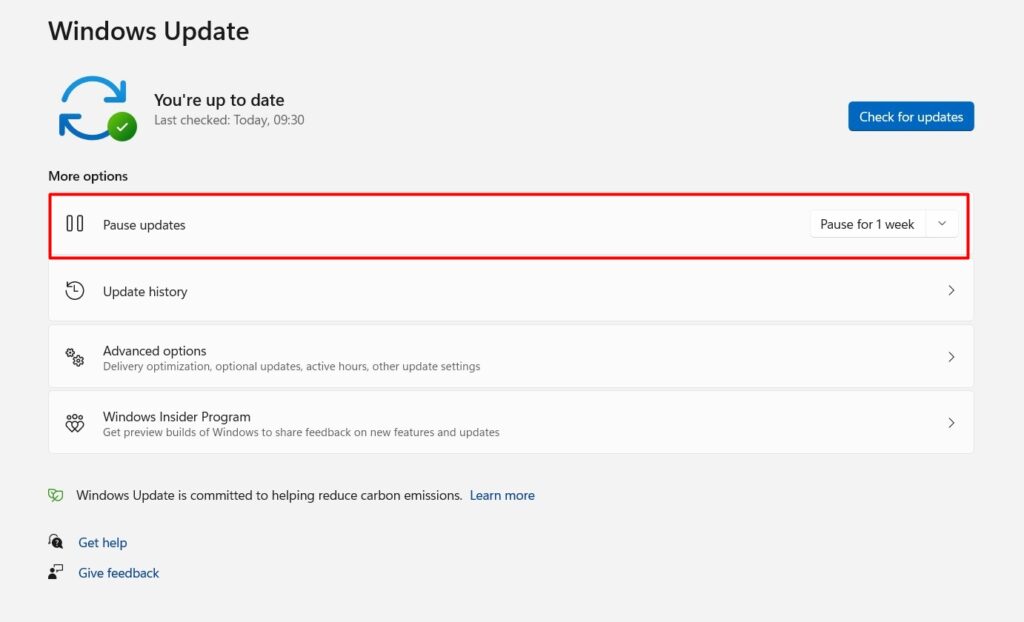 To pause your Windows updates, click on the Pause updates for 7 days button. It indicates that your windows won't update for a week and also it changes the Changes for Updates button into Resume Updates. Under the button, you will get the time when the updates resume again in a week.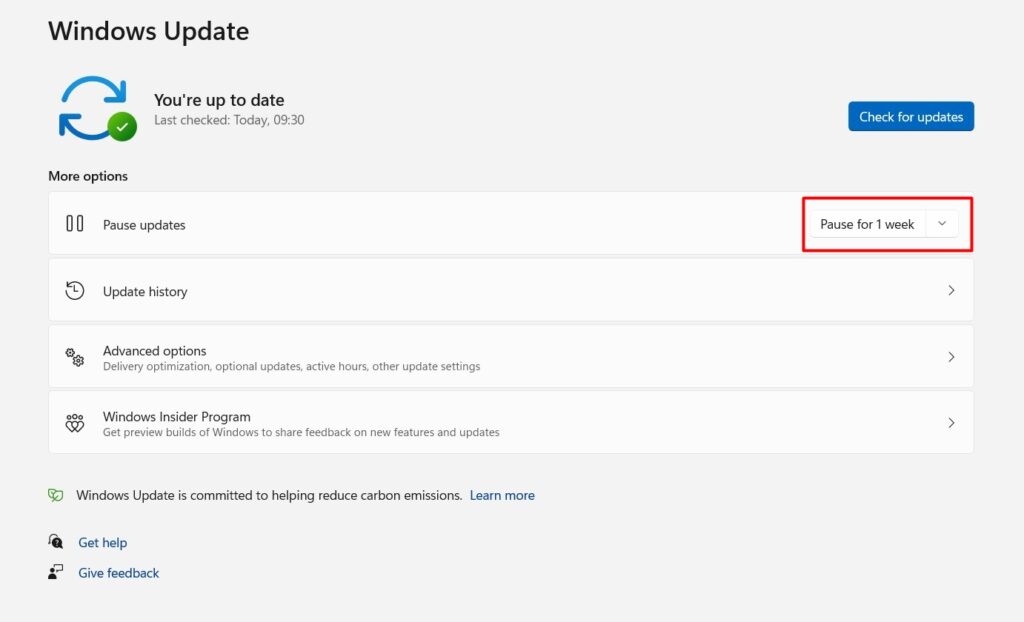 Use this option, you can delay or postpone Windows updates for up to 7 days.
Delay Windows Updates For 35 Days
If you want to pause Windows Updates for more than seven days, you can do it for up to 35 days in both Windows 10 and 11 versions.
On Windows 10, all you need to do is click on the Pause for 7 days button at least five times, and it will postpone the Windows Updates for the next 35 days.
On Windows 11, users are required to click the drop-down menu next to the Pause 1-week button and then select how many weeks to pause the update. You can choose between 1-5 weeks.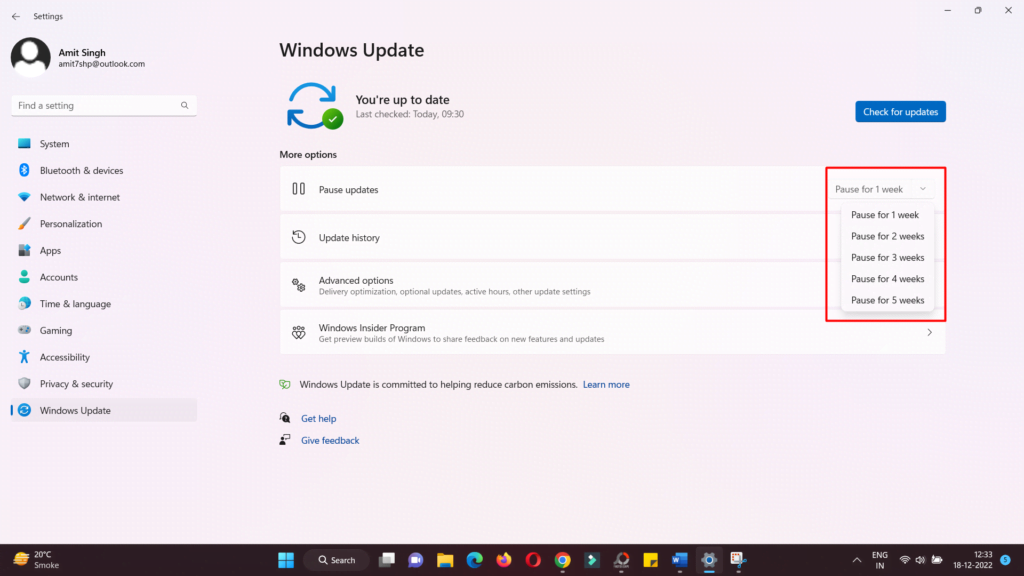 Moreover, if you do not want to click five times on Windows 10, you can also follow the drown-down method.
In Windows 10,
Click on Advanced Options and choose a specific date.
Click on the Select Date drop-down in the Pause updates section and choose a date as per your choice.
NOTE: The option to pause, delay or postpone Windows updates for the past seven days may only be available for you if you haven't signed up in Windows Insider.
Change Active Hours for Windows Updates
If you are a working professional looking to upgrade or keep your system updated, you can change your update hour time and let the system install updates after your work hours.
Instead of pausing Windows Updates for a week or more, changing the Active hours setting will also help you not get disturbed by the Windows Updated installation notifications.
Also, it is more convenient for you as you can continue your work instead of updating the Windows which can be done any time later after you finish your work.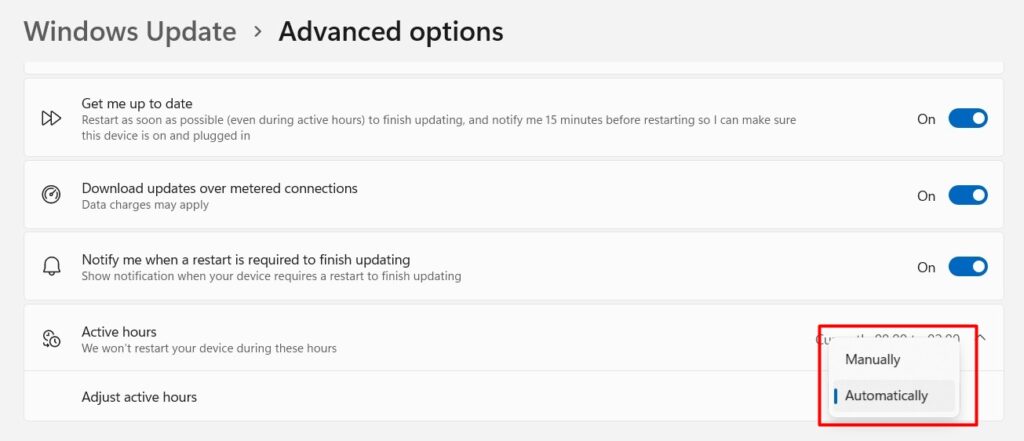 In Windows 10,
Open Settings > Update & Security > Windows Update and choose the Change Active Hours button to set the Active hours duration based on your activity or choose the start and end timings.
There is also an option where you can adjust the Active hours automatically as per your activity.
In Windows 11,
Go to Windows Updates > Advanced Options section and click on the Active hours' button.
Set the active hours which can automatically change the update time based on the system activity. You can also set it manually to set a specific date and time.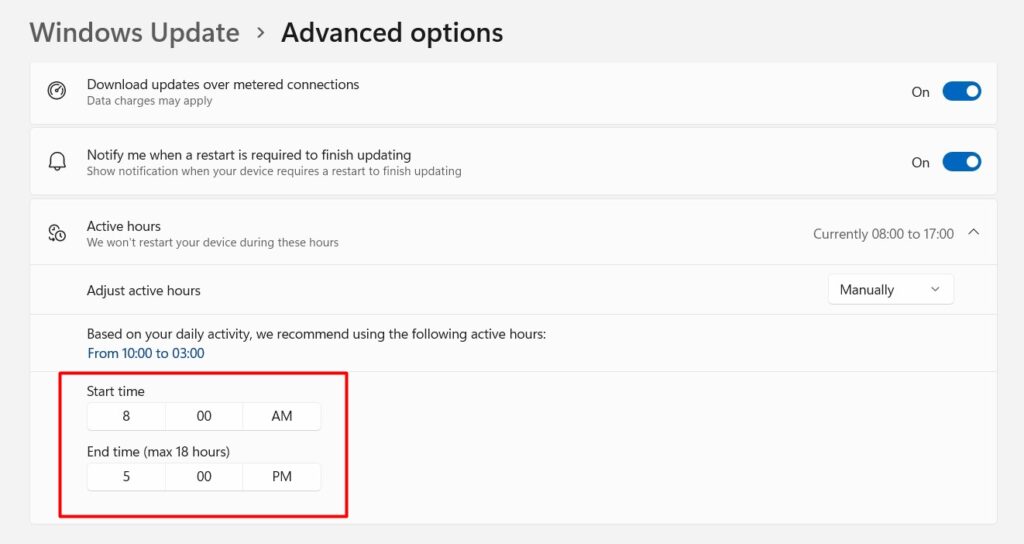 Can I Postpone Windows Updates For 1 Year
Those having Windows 10 Pro or Windows 11 Pro, or any Education may have a postponement features that allows you to defer all Windows Updates for up to 1 year after the release. This allows the organizations to test some major feature updates on different machines before rolling them out for every company or organization's computer.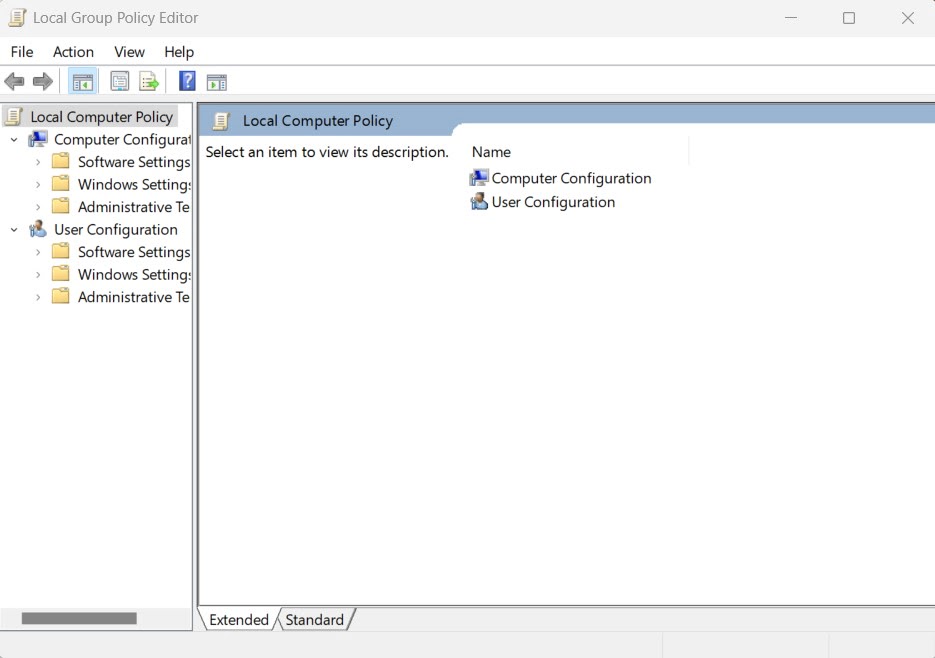 However, this feature is hidden on your system and not everyone can access it. To use this option,
Open the Start menu and type Group followed by the Edit Group Policy and click on the Local Group Policy Editor in it.
In your left sidebar, you will find the Computer Configuration option, click on it and choose Administrative Templates > Windows Components > Windows Updates > Update for Business.
To delay Windows Update for 365 days, you need to be concerned with two options:

Select When Quality Updates Are Received
Select When Preview Builds and Feature Updates are Received.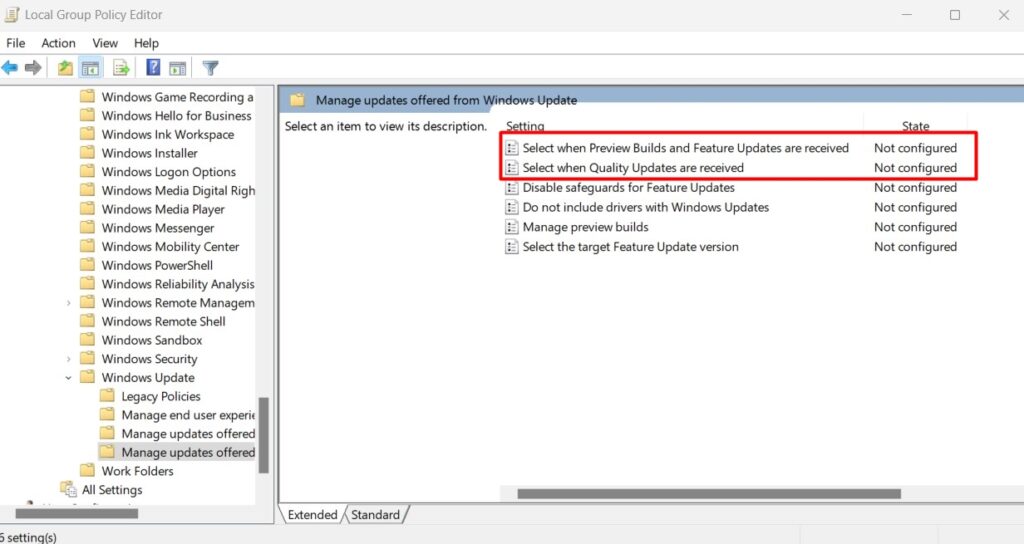 Although Quality Updates are for the smaller security patches which get you more regular whereas Preview Builds and features are for the big changes in the system.
It is not recommended to delay Quality Updates.
However, you can delay feature updates for up to 1 year by simply double-clicking the relevant option and choosing the Enabled option. Also, choose the days under the features updates section to delay the Windows updates for a year.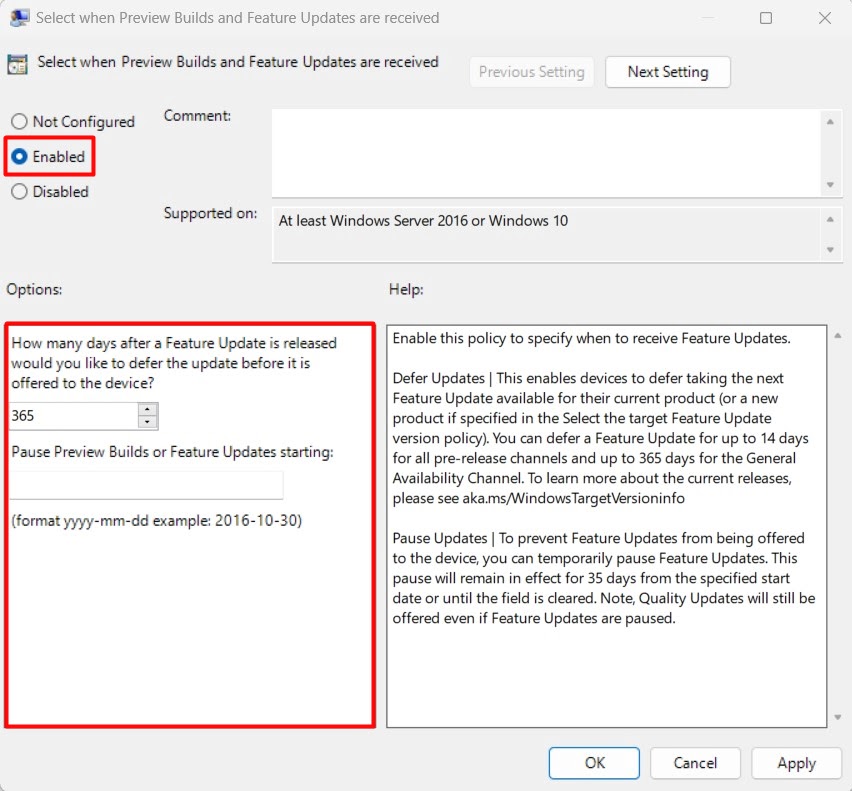 Moreover, you can go back to the Computer Configuration > Administrative Templates > Windows Components > Windows Updates in Local Group Policy Editor and open the Configure Automatic Updates.
In the new window, tick the Enabled, and then select Configure Automatic updating drop-down menu and select Notify for download and auto-install.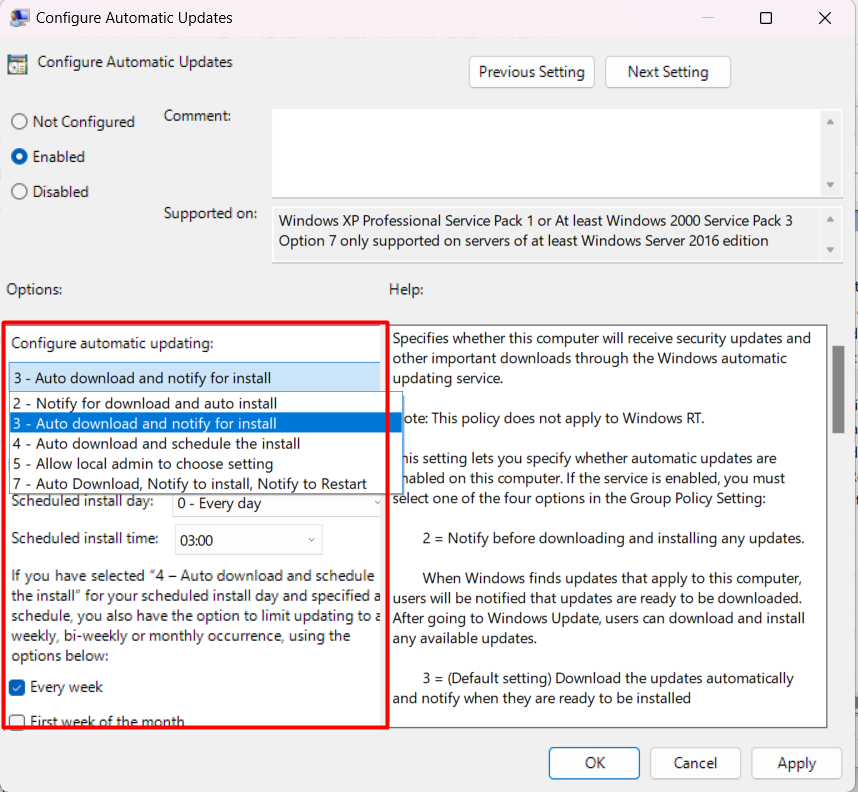 This will set a policy for users that Windows will notify you before downloading and installing the updates instead of downloading them automatically. Just to be sure that you can simply download security updates on a timely basis.
Pause Windows Updates Unless Necessary
With these methods, you can delay or postpone Windows Updates and prevent frequent update notifications. But the longer you delay updates, the more you will miss out on some new features and security patches.
Thus, never pause, postpone or delay Windows Updates for your primary systems which you can't afford to lose.
We also recommend that you test new Windows Updates on one or two secondary systems, to see whether the updates are stable for your computer. Once satisfied, you may update the primary computer accordingly.
But before we close our discussion, tell us why you want to pause your updates and for how many days you have paused them. Have you received any new features after the update? Comment down below.