Phoenix OS is very new and is becoming popular slowly. Those who follow Techposts know about Phoenix OS which claims to be better and more desktop friendly than it's main rival Remix OS. Both Remix OS and Phoenix OS are based on Android-x86. These Android based OS are added with more feature to make it more user and desktop friendly. So let's start the guide about How you can dual boot Phoenix OS with Windows 7, 8, 8.1 or 10.
You can also triple or quad boot Remix OS with Phoenix OS and Windows 7 & 10. That's Cool, right? I will be covering this triple and quad boot tutorial in my next guide. For now i'll share a screenshot of my system
Also See: Install Android 6.0 Marshmallow OS on Computer or Laptop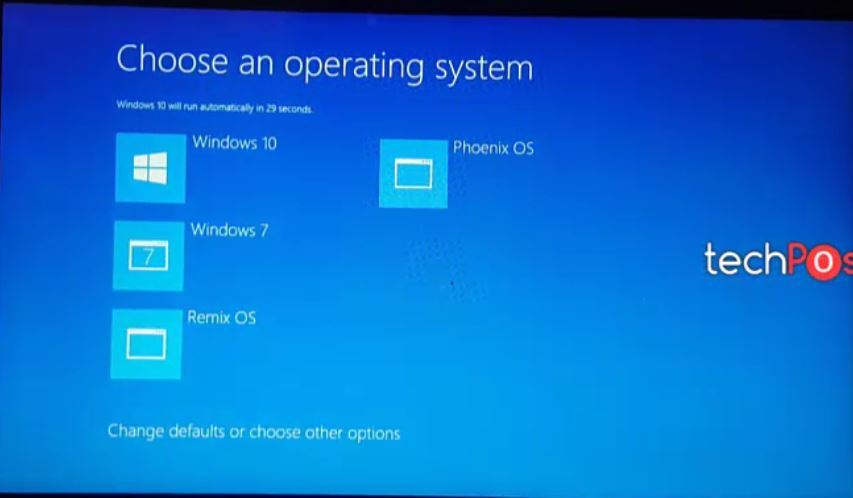 To create a dual boot PC with Phoenix OS (based on Android 5.1) and Windows, you need few things ready with you,
A x86 or x64 based PC or laptop running Windows 7, 8 or 10
Download Phoenix OS Setup file
Installing Phoenix OS with Windows 7/8/10 OS:
Find downloaded Phoenix OS setup file on your system and then right click on it and Run as Administrator.
Once open you will see following screen. From here select install on hard-disk.
On next prompt, select the Hard disk partition and hit write button.
It will start writing required files on your system without affecting any file on your PC.
Once finished you will see a popup, click OK and you're done.
Must read: How To Remove Virus and Fix Errors On Any Android Device
Now all you need to do is REBOOT your PC or laptop. You don't need any BCD editor or any other tool or messy installation. Just restart you PC or laptop and you will be able to choose between Phoenix OS which is based on android x86 5.1 lollipop. This is how you create a Dual boot PC which allows you to select if you want to boot Android OS on your PC or Windows 7,8, 8.1 or 10.
Hope you liked this HowTo Guide on Dual Boot Phoenix OS with Windows.Please Subscribe to us  to us for more instant updates on How to Tech Guides on Android, iOS, Windows, Mac and Linux or  Connect with us via Facebook,  Google+ and Twitter.