This might sound weird to many but it's 2020 guys. With the introduction of cloud gaming, you now play almost all PS4 games on Android phone or tablet.
And be aware, this is not about PS4 remote app or PS4 emulator. It doesn't require PS4, unlike PS4 Remote app. And unlike PSP emulator, it doesn't require storage space or hardware on your Android phone. Moreover, PS4 emulator doesn't exist for Android or PC.
And since there's no such hardware or software requirement, you can play PS4 games in any Android device with as low as 1GB RAM and internal storage. It can be used to play PS4 games on mobile phones from anywhere in the world. All you need is a decent internet connection. I have added a video guide also to demonstrate how PS4 games can be played on Android phones. Watch it.
List of Supported PS4 Games for Android
Red Dead Redemption 2
Watch Dogs 2
FIFA19
Jump Force
Far Cry 3
Far Cry 4
Sekiro
Football Manager 2019
Shadow of the Tomb Raider
Remnant
Just Cause 4
Hitman 2
Skyrim
The Surge 2
Assassin's Creed: Origins
Assassin's Creed Syndicate
Monster Hunter
Mafia III
NBA 2K19
Outlast
Injustice
Final Fantasy XV
Dark Souls III
Dishonoured
Just Cause 2
Dark Souls
Rise of Tomb Raiders
The Witcher 3: Wild Hunt
WWE 2K19
WWE 2K18
WWE 2K17
Titanfall 2
Devil May Cry
PES 2015
The list just doesn't end. There's are a lot of PS4 games besides these listed ones to play on Android phones.
Steps to Play PS4 Games in Android
Step 1: Install PS4 Android App
Download the PS4 Android APK and follow these steps to install it on your Android phone or table.
In Android 8 and higher devices,
Download app using the web browser and then tap on the downloaded PS4 Android APK file
Tap Settings and then turn ON the toggle switch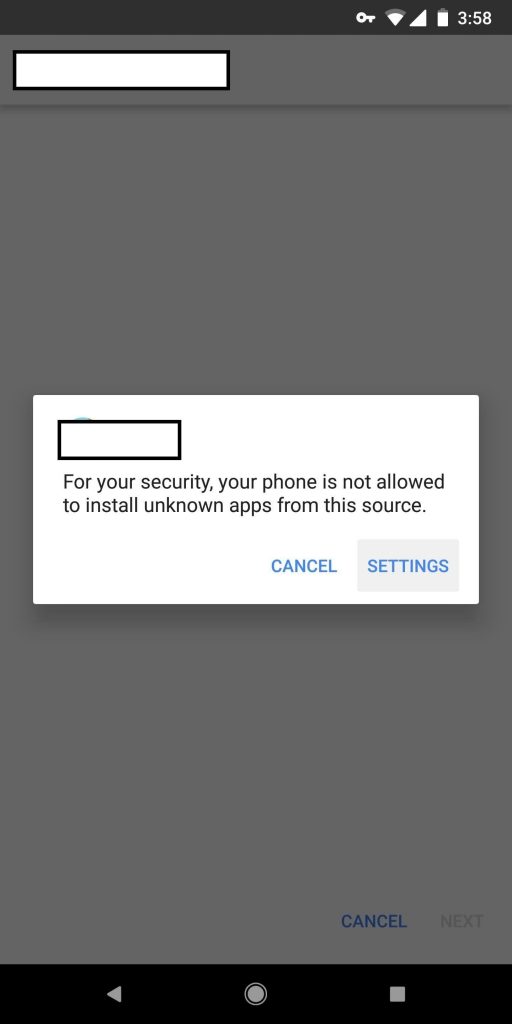 In Android 7 and lower devices,
Open Settings>Security or Lock screen & Security and turn ON the Unknown Sources
Step 2: Launch and Configure the PS4 Android App
After installation is finished, follow these steps,
Open the app and deny all the permissions except Storage.
You can grant all permissions if you wish but that will put your privacy at risk!
Tap on 'Settings' and then tap 'Speed Test'
Tap 'Speed All' and wait for it to finish. This may take 1-3 minutes
Once done, it will show recommended cloud servers ideal for your location to play PS4 games
Select from one of the recommended ones. For instance, if you reside in Asia, choose 'Asia'
Tap on 'Home' to go back to main home screen
Step 3: Start and Play a PS4 Games
Finally, everything is setup and you can now start playing your favorite PlayStation 4 games on your favorite Android device. To do so, follow these steps,
On the home screen, tap 'My Videos' and then tap 'Game List'
Tap 'English Language' to view all the PS4 games you can play on your Android phone
Scroll and tap on the PlayStation 4 game that you want to play on your phone
Tap on 'Start Game'. This will connect you to the game queue which can be 200-300 member long
Since it's free, you need to wait for your number in the queue. Around 20-30 minutes
When your number arrives, you will hear a beep and vibration. Tap 'Start'to start playing PS4 game on your android device after the game loads
PS4 Gameplay on Android Phone
About PS4 Android APK
The PS4 Android APK is a modified version of Gloud app which is available on Google Play Store. However, Gloud is in Chinese language and thus, you can use it for the most part.
One of the unknown developers modified the Gloud app to PS4 Android and also translated it to the English language so that anyone can use this app to play PlayStation 4 games in any Android device.
Frequently Asked Questions (FAQs')
Can I Play All PS4 Games in Android?
Yes, you can play almost any PlayStation 4 game on your Android device. Just browse through the list, find the one you wish to play, tap on it. Then tap on Start Game and then wait for your number in the queue to arrive.
Is PS4 Android Free?
Yes, PS4 Android is completely free app and you can play PS4 games in Android for free. However, if you want, you can buy games also or purchase gold coins to play PS4 games. However, I personally do not recommend doing that.
How long can I play PS4 games on my Android Phone?
I am not sure about how long you can play for free but I played for more than an hours. And it worked flawlessly. Mostly because I have a decent internet connection (100Mbps).
How much Internet speed is required to play PS4 games through this app?
To play PlayStation 4 games flawlessly on your Android phone, you need at least 10Mbps consistent internet connection.
Is progress in PS4 games saved after exit?
No, mostly it doesn't for free members. Enjoy this free PS4 gameplay as long as Stadia and other Cloud Gaming services get global.
My device detects it as virus. Is it true?
No, it isn't a virus unless you grant access to everything such as Microphone, Location, Contacts, etc. While installing the PS4 Android, deny all such sensitive permission to app. Only allow Storage access coz without that, it won't work.
With that said, I can't guarantee as I am not the app developer and it's not on Play Store either. So use it at your discretion.