Android x86 has become very popular now and Techposts readers know well about Android x86 and it's installation on PC with Windows or Linux OS. We wrote many HowTo guides on Android x86 and installation of Android OS on PC and netbooks. When the project was started, the installation was limited to 32-bit PC or notebooks but now you can install Android OS on a 64-bit PC or notebook and it works perfectly fine except few bugs. As it's a beta projects so bugs are expected. Now Android x86 has partnered with Jide's Remix OS.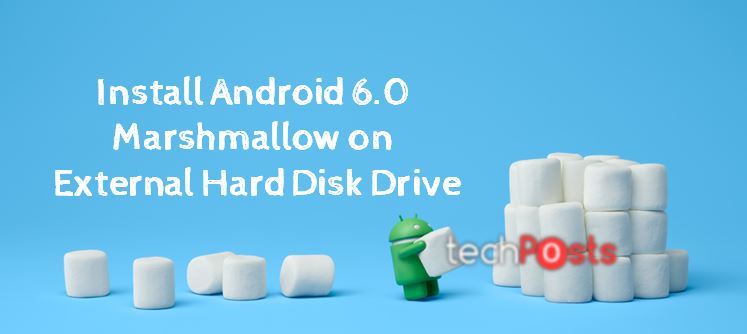 The good news is that Android x86 developer Chih-Wei Huang has officially joined Jide as the 'X86 Technology Lead' and this means the Remix OS project is going in right direction and seems to be a great success. If you haven't read about Remix OS or if you want to try and install Remix OS on PC or Laptop then please follow the link below,
How to Install Remix OS on Windows Laptop or PC
The Android x86 project is still on and we have the latest Android x86 6.0-rc1 release which is based on the latest Android Marshmallow-MR2 release (6.0.1_r46). So today we are going to show you how you can install Android x86 6.0 Marshmallow on any laptop or PC running on 32-bit or 64-bit processors. So let's get started,
Installing Android OS on External Hard Disk Drive:
There are some requirements to install Android Marshmallow OS on a n external HDD. So make sure you have the following things with you:
A Pen Drive or USB Flash Drive (Min. 1 Gb)
An External Hard Disk Drive or even another Pen drive upto 16GB will work.
A Windows or Linux PC or Laptop
Universal USB Installer tool to create Androidx86 installation USB stick
Step 1: Download Android 6.0 Marshmallow ISO image from Android-x86.org and save it on your PC or Laptop.
Step 2: Also Download Unetbootin or Rufus app on your PC
Step 3: Open Universal USB Installer Tool  and create a Androidx86 installation Disk drive. To do so, Select Android from the Drop Down menu, Then Browse the Android x86 ISO file and then select the USB Thumb Drive and Hit Create Button.
Step 3: Next, Shutdown your PC and then insert the installation USB Flash drive or Pen drive that we just created using Universal USB installer Tool and the HDD (where you want to install the Android x86 OS).
Step 4: Now start your PC and press F2 to enter BIOS and select USB disk as bootable media or you can press F8 to boot from USB Pen Drive. Just make sure to choose USB flash drive as the source to boot.
Step 4: As soon as your PC boots from the USB Flash Disk, you will see the following screen. From the options, choose "Install Android-x86 to harddisk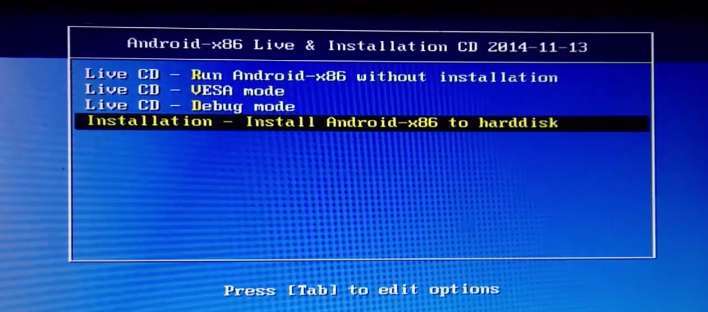 Step 5: Select your appropriate external hard disk drive partition from the listed one to install Android x86 i.e. you can see in the image below: "sdb1 win95 FAT32     v220w" is the external USB Drive partition other than the installation media or you can install on any new partition.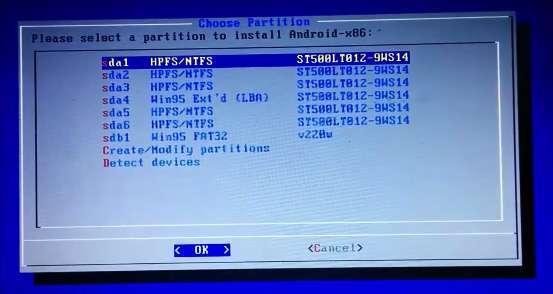 TIP: You can format the USB drive to ext3 or ext2 partition to get more internal storage.
Step 6: Now, You will get a few prompts messages pertaining to installation of GRUB Bootloader. Make sure to allow it.

Step 7: Now, another prompt message will ask you to make system /r/w. Hit Yes on this as well, especially if you'd like to modify your Android x86 installation later.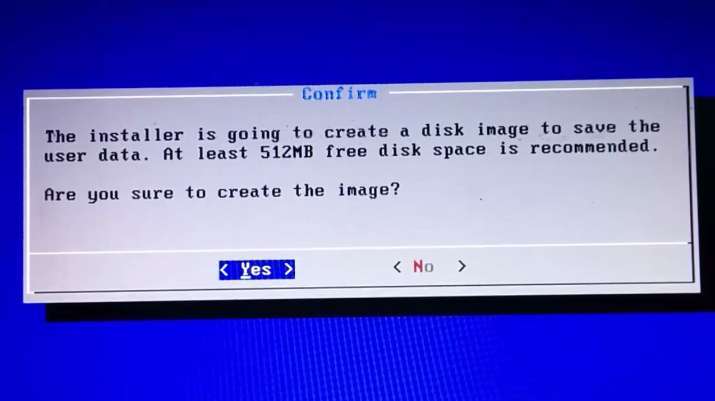 Step 8: After that, you will get another prompt to install virtual SD card. Use 2048 MB for space, as that's the maximum supported for Fat32 and NTFS formatted Hard Disk drives. For Ext3 or Ext4 HDD the storage is upto 32GB or more.